Hello Gwen, I was happy with the swift arrival of my new coat. In addition, the presentation of the coat as packaged, was a reminder of how sellers showed appreciation of the buyers business. Thank you also for the time you took to speak with me and address my concerns. Can't wait to wear my coat for others to see. - E.R., IL

Hi Gwen: Yesterday I received the coat. It is beautiful, very elegant and it fits just right! Thank you very much for such a high quality product and service. I will definitely recommend Aspen Fashions for others. Have a wonderful day. - N.K., KS

Gwen, I just signed for and received my cape...and OMG! It's positively gorgeous! I absolutely love it! I had high expectations and this cape exceeded them all! We are having beautiful weather here in New England today and it makes me sad that it's too hot to wear my cape now. 🙂 Rest assured, I will make good use of it this winter. It will go a long way to making the long, cold New England winters that much more tolerable. Thank you ever so much for this truly stunning cape! Best Regards, - D. H., CT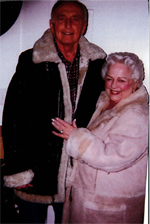 Dearest Gwen and Family, This is just to let you know what a joy it was to do business with you and your company. Sooo Thanks and Thanks again!! 🙂 We've had so many many compliments on our wonderful and warm coats. They both feel nice and warm. Hugs, sooo once more just to share the love, I'm sending you one of my lethos. I hope you will have it framed and enjoy it. Friends, We remain always yours, N and B L, WA

Gwen, just wanted to thank you for making the delivery of the vest happen. My wife loves it. Happy Valentine's Day to you. - G.M., TX

Happy New Year 2019 Gwen, Thank you so much. I received my beautiful coat and love love it. Fits perfectly and looks stunning on me. Looking in purchasing from your shop in the near future. - M. D., PA

Hi Gwen, I love this coat!!! I've only worn it twice and both times strangers approached me with compliments. Thank you so much for the coat and the great service. - L.S., TX

Hi Gwen, Oh my Gosh! The coat is beyond fantastic. It is beautiful and perfect in everyway. I just wanted to say thank you for all your patience and all your wonderful phone calls every month throughout this layaway process. You are the best there is and I just wanted to thank you. God Bless You. N.M., OH

Absolute perfection! The beaver jacket is exactly right, beautiful beaver, nice collar, perfect length and fit. Armholes are exquisite. Thanks for the thoughtful recommendation. I wished I lived in the north so I could buy all of your products. Glad my son moved to Minnesota! Thank you again - now I have to decide whether to wear and take on trips the vest or jacket. Thank you for your time and excellent service. K.E., FL

I received the coat just before Christmas and I LOVE IT! I own a few furs and the two I bought from you are my favorites. I will definitely will buy one each year from you. Thank you AspenFashions for making me look eletantly priceless when wearing your stylish furs. God Bless and continued success. J. W., NY

Hello Gwen, I just received my Grey Heather Spanish Merino Shearling Coat with fox trim #F13511. What a gorgeous coat!!! Beautiful charcoal color, very soft and comfortable...I love it!!! Just perfect!!! It arrived just in time for Christmas too. Words can't describe how happy I am with it! Thank you so much! Sincerely, K.H., NY

Gwen, I received the package last night. I am very pleased with the coat which I know my wife will be also. It has been on my bucket list as a present far too long.....the coat is everything I imagined. P. N., MD

Gwen, I received the new coat and it fits perfectly! Thank you for helping us get it made. R. M., WV

Hi Gwen, I wore this to the office Monday and I received many compliments. It is more than stunning! I can't wait until my next purchase. Simply divalicious! Cheers, - J. B., NY

People in New York love the two coats I purchased. Can't wait to purchase two more this fall. - D. Y., NY

Hi Gwen, we love our coats! I have received so many compliments on the coat already. Thank you so much for these fabulous coats!! - S. M., VA

Hello Gwen, my husband Sam just got off the phone with you in regards to this jacket. It's great to know that owners of great companies answer their own phones. Thank you so much for confirming the jacket size for him. I know it is going to be a wonderful jacket for him. By the way, I just adore the gorgeous coat he bought me from your store. I get so many compliments every time I wear it. Thank you for such amazing coats and jackets! - S. O., CA


Gwen! I got my Glitzy Girl Lynx today. It is absolutely gorgeous and very flattering. Thank so very much! - D. F., NY

Greetings Gwen, I will admit that I was a little nervous about ordering a coat over the internet. You see I have been looking at the various coats at Aspen Fashions for about 2 years and finally decided that I would give it a try and I am glad I did. My coat came today and I just love it!! It is just as beautiful as I hoped it would be and it fits perfectly!!!! I love the soft feel of the shearling and the quality is excellent!!! My mother saw the coat and loves it as well. We both agree that the quality, style and the price are better than the coats we saw at our local furrier. I look forward to purchasing another one in the near future. Thanks again for all of your help with size selection and color!! Regards, - C.B., IL


Hi Gwen, I just opened the box. "The Coat" and I am truly overjoyed. It is some of the most supple and soft leather I have ever felt. It feels like velvet. I haven't had a chance to take a picture with it on, as I am giving a lecture tomorrow, so I have to focus on work. But, it fits like a glove! It is just beautiful. There are not words...Thanks you so much. - J.S., MT

Hi Gwen, I am suppose to be giving a lecture right now! But, I just had to stop because I wanted to say again, now beautiful the coat is....It is so well make and the fur is truly gorgeous. I do have a number of fur coats, but I am going to buy more. Now, I have you, a place where your designs are exquisite and you have really awesome fur. Thank you so much Gwen! - J.S., MT

I got it!!!!!!!! it's PERFECT! AWESOME! love the double zipper and the extra trim on the collar. You are the BEST! Thank you so much for making me this happy. Honestly you are wonderful, Gwen. - K.L., MA


Hello Gwen, we bought the coat and we were not sure of the sizing but when it arrived on Saturday it was perfect. I was a little skeptical about buying a shearling coat online without seeing it but when we unwrapped the carefully wrapped package I could see that your company took special care with shipping. The coat was even more beautiful in person, the process was really smooth and simple and I will definitely buy from you again. This is my wife's first shearling and the look on her face when she saw it was priceless. I have attached a pic of the coat. Thanks and God Bless. - W. M., PA

Good Morning Gwen, I received my coat yesterday and I LOVE it. The fit is perfect. Thanks for your great customer service and it has been a pleasure doing business with you. - A. K., IL

Dear Aspen Fashions, Thank you for your kind help to make a perfect gift for my wife for her 60th birthday! Sincerely, - G.B., MA

Thank you Gwen. I've now been getting many compliments on the coat. It is truly fabulous. I will be sure to recommend Aspen Fashions to anyone searching for a fur or shearling. - R.V.H., WI

Good Morning, I wanted to thank you for exceeding my expectations. The black magic shearling is absolutely gorgeous. It was truly custom made for me. I am looking forward to ordering more exceptional pieces! - S.F., NY

Hi Gwen, We received the coat today. It is a perfect fit. I can't thank you enough for the excellent customer service you have provided. I admit that I debated on whether ordering such an expensive item over the internet was wise, but you and your company were great and I will be recommending your site to anyone I know in the market for your products. Thanks again, - A.P., NY

I have received my cape and I'm in love. Thank you for making me feel like a million bucks. I look fabulous! - S. E., NY

Gwen, thank you so much!!! The coat is just fabulous, perfect everything (color, size, style, fit) for a nasty Chicago winter to come! I will be sure to tell everyone who comments on the coat where I got it and how easy the process was.- P.S., IL

Gwen, The coat is absolutely stunning! I can't wait to show it off! - K. W., WI

Thank you so much! The coat I bought for my husband is beautiful. He loves the softness, lightness & warmth & can't wait to wear it. I just wanted to thank Gary, Gwen's husband. You are the bomb!) aka the very nice man who guided me through the sizing since my husband is an in between size & I wanted the coat a little bigger to accommodate a suit. The medium was perfect. I can't wait to buy a coat for me too (after the holidays & after I save a little) :) Thanks again. - J. Y., NY


Gwen, I just received my Beaver vest. It is absolutely gorgeous!! It fits perfectly & is so soft. Everything about it is fabulous. Thank you so much for working with me. - B.G., TX

Rocked my Chinchilla Bolero to the Direct TV Super Bowl Party! Thanks for everything Gwen!!! - R.C., CA

Hi Gwen, The coat is absolutely beautiful! I wore it today for the first time and received tons of compliments. I am glad I kept the darker color; the fit is perfect - that perfect cinch at the waist that I like. It's a beautiful coat overall and I hope to use it for years to come. Thank you again for working with me so patiently - I know I took time to decide on which style/color etc. It was a pleasure dealing with you. Thank you. - A. M., NY

Dear Gwen, It arrived! The stupid postman found my house. Its beautiful! I love it! It fits perfectly. Thank you so much. It is such a shame summer is coming, I wish winter was!! - A. B., Spain

Hi Gwen, I love my shearling! It's come in so handy on our subzero temperatures we've had of late! - M. W., MO

Dear Gwen, I was only able to send the coat to Korea last week. My mother in law really like the coat and it fits her perfectly. I thank you for all the trouble you had to go thru with me. I am happy that it worked out well. Thank you again and have a nice weekend. - S. L., CA

I love my new coat. It is beautiful! Thank you. It fits like it was made for me. - A. R., IN

Perfect! Thank you for your patience and flexibility with my order Gwen. I really appreciate both and will enjoy my coat! - A.A., NJ

I just wanted to thank you for your advice, expertise and your patience with all my questions and follow-up calls. My Bear Hug mink parka arrived on Christmas eve and the only complaint I have is that the weather here in S. California has been too warm to wear it daily! It is beautiful, beautifully made and I can't wait to travel back east next week so that I can wear it daily!!!! Thank you, Thank you, Thank you!!!!! - D. W., CA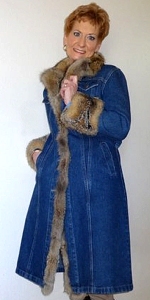 I don't expect you to remember ME, but you likely remember this coat. A friend wanted to see it so I took a picture. I get TONS of compliments on it and refer everyone to your website. Thank you! I love this duster! Happy holidays! - C.S., KA

Hi Gwen, it's me Tina. I just got the white fox delivered. It's beautiful. I feel like a movie star. Fits to perfection. Thank you so much. Have a wonderful Thanksgiving. - T.M., NY

I received a fabulous coat that completely exceeded my expectations. It is not only beautiful, but it fits like a glove. Thank You!!!! - C.M., CA

Just got the coat today. All I can say is WOW!! It is absolutely perfect...fits to a T...sleeves are long enough (which I always have trouble with in coats)....everything is wonderful! Thank you so much. I give your company a AAAAA 5 Star rating....Thanks again! - J.S., IA

Gwen, I received my coat yesterday. It is beautiful!!! Thanks so much for all your help. I won't be surprised if you don't get some business from my friends. They believe imitation is the greatest form of flattery. Happy Holidays. - J. C., DC

Hi Gwen, just wanted to send you an email to confirm that I have received my lovely coats, and they are well made and beautiful!! Thank for your patience with me, and I truly appreciate your professionalism, and help with getting my measurements right! I cannot wait for winter to come so that I can where my coats in style! I am telling everyone at work to visit your website and be blown away by the low prices and quality of all your coats. Thanks again, Best regards, - C. B., VA

Just received this coat (Model P837). Very beautiful! Much better than I expected! It also fit perfectly. Thank you all very much. Appreciate your help. Again, thank you. - J.O., NJ

Gwen, I just received my coat and it's perfect!!! It fits and looks so beautiful! Thank you so much again for all your services and can't wait to pick out another one of your beautiful coats in the future! - L.R., MN

Hello: My husband bought me the fox jacket. It was the best early bithday present ever!! - E.K., NY

Gwen, As always I like to drop a note after I receive my coats to thank you, as always, for the amazing service but also for the quality of the coats. The NW135 in Blue Fox and Black Fox are as AMAZING as my Silver Fox one! It is nice to own this coat/cape in the three different colors - all with three different looks. GORGEOUS! Thank you and Loretta for everything! - D.F., NY

Hi Gwen, I received my jacket, it fits perfect and it is beautiful! The quality is exceptional. Thank you. - M.T., PA

Dear Gwen, I received my gorgeous coat yesterday and it fits just great! Thank you for all the attention you paid to detail and the professionalism with which you operate your business. One is always a bit skeptical when dealing with the "unseen" but the product, customer satisfaction, concern and quick responses have been more than one could ask. Thank you again! - D. F., IN


My coat arrived today and it's even prettier in person! I love it. It fits perfect - and thank you to the person I spoke to on the phone about getting the correct size. It fits like a glove - a luxurious glove. That's me in the photo, enjoying my new jacket. I had one of the engineers take a photo. You may post my photo and testimonial I will definitely refer my friends and co-workers to your website. Thank you again, - M. B., CO

Gwen, We just got back in town from the holiday weekend and wanted to let you know that the larger size in the coat I originally ordered fits great. I will return the other coat back to you tomorrow. Please know that I truly appreciate everything you did to make sure that we were happy. This has been an excellent experience and we will be back to shop again. My boyfriend has been particularly impressed with you and your company - which is a compliment. Have a great New Year! - C. C., WV

Hello Gwen, I ordered this coat from you on December 10th, you helped me with sizing. As it was a gift from my husband, I could not open it until December 25th. I just want to say how beautiful it is. After looking at it for 3 years and expressing how interested I was in that piece, my husband could not say "no" any longer and gave up! It is just so lovely, I am thrilled with it. Thank you for your help. Happy, Healthy New Year to you and your family. - L.S., NJ

Good Morning. I just wanted to thank you for your great service and beautiful products. One has to have great faith in a company when buying a high end product sight unseen. We have not been dissapointed. Last year I bought my wife a full length Spanish Shearling coat for Christmas and this year the Canadian Lynz Vest. (NW1560) The coat and vest are absolutely beautiful and of the highest quality. Thanks for the help and have a Happy New Year. - R.W., NC

Tammy, I've been meaning to let you all know that I received my coat (Up Town Girl Spanish Merino Shearling) a few days ago. It was absolutely breathtaking! I was in awe from the moment I opened the box --before I even got to the coat. The beautiful gold wrapping, garment bag and hanger were an awesome touch. Pure class. You guys thought of everything. I love the coat. It's very luxurious, and the fit is superb. Hats off to Aspen Fashions! Will definitely be ordering again. Thanks a bunch! - M.S., TX

Gwen, I love my coat. The leather is so soft. It is difficult to find a coat for my height and weight so I love my custom made coat. It is beautiful. I am so happy I made this purchase. Thank you for your assistance. - R.M., NJ


I received the B-3 Bomber hooded shearling last night and wore it to work today!! You should have seen all the people looking at the jacket as I was walking to work!! I AM SO GLAD THAT I DID NOT COMPROMISE AND BUY IT AT ANOTHER VENDOR!! THIS WAS TOTALLY WORTH WAITING FOR!! Once again, you have outdone yourself!! Thanks-a-quadrillion!! - R.P., DC

Gwen, Ogla has just got off the phone with you about the two coats we purchased from you. And, we just ordered another coat for her. I wanted to thank you for the personal touch you have with my wife, and of the great way you do business. I am a very satisfied customer, and a very happy husband as well. Thank You, Sincerely, - W.R., MA

Dear Aspen Fashions, The two coats that I purchased from your Super Sale arrived today: the Blue River and the Dianna. All I can say is WOW! They are beautiful, nice, nice workmanship - love the buttons, the details. But, what I really like is how feminine they are. Too often, shearlings are heavy, boxy and somewhat boring. Your coats are none of the above. The Blue River is casual, fun and perfect with jeans and a good pair of "kicks" (cowboy boots). The Dianna is elegant and I love the plum color! Not your usual black for evening. Both fit me perfectly. In sum, thanks very much for the quick shipment, the hangers and garment bags and the beautiful packaging. Now the hard part, trying to hold off buying another (of course, there is always lay-a-away. :-) Many Thanks. - L.D., WI

Gwen, Thank you so very much for your prompt delivery of the coat. I just received it this morning. Timing could not be better. It is extremely cold in New York. The coat is beautiful, great quality and truly well made. Your customer service and dliigence to ensure our order was accurate and the protection of our credit card was ensured is truly appreciated and a testment to the quality, value and service your company provides. Again, thank you so very much for my beautiful coat that will keep me nice and toasty through this very unexpected cold, cold winter. Happy New Year. - R.F., NY

Dear Aspen Fashions - I cannot thank you all enough for your commitment to quality products. For the first time, I anticipate being warm during my trip to Praque and its environs. How very wonderful it will be to cross the Charles Bridge all cozy in one of your coats! - D.W., WV

Dear Aspen Fashions, The two coats that I purchased from your Super Sale arrived today: the Blue River and the Dianna. All I can say is WOW! They are beautiful, nice, nice workmanship - love the buttons, the details. But, what I really like is how feminine they are. Too often, shearlings are heavy, boxy and somewhat boring. Your coats are none of the above. The Blue River is casual, fun and perfect with jeans and a good pair of 'kicks (cowboy boots). The Dianna is elegant and I love the plum color! Not your usual black for evening. Both fit me perfectly. In sum, thanks very much for the quick shipment, the hangers and garment bags and the beautiful packaging. Now the hard part, trying to hold off from buying another (course, there is always lay-a-way. :-) Many thanks! - L.D-L., WI



Hi Tammy - Attached is a photo of me in my new shearling coat! I cannot believe a coat can make me feel like a princess but it does! I am not only so happy with my coat but you guys were such a pleasure to work with—just darling!! Again, thank you for making my year start out right! - A.B., TX

Hello, I received my Black Suede Merino Shearling Coat this morning and it's absolutely wonderful, and the fit is perfect! I can't wait for the next very cold day. Thank you for such excellent service. - M. T., CA

Gwen, Olga has just got off the phone with you about the two coats we purchased from you. And, we just ordered another coat for her. I wanted to thank you for the personal touch you have with my wife, and of the great way you do business. I am a very satisfied customer, and a very happy husband as well. Thank You, Sincerely. - W. R., MA

Dear Tammy and Gwen, I am about to call you about the size 4 rabbit coat!!! I luv it!!! I can't believe how many coats I have purchased from top designers and for atleast double to triple your costs. I know this is not as rich as sable or chinchilla...but after my prices for these coats....I need to use you more. The fit, size and length is far more fabulous that what was expected!!! Thanks for all. - E.N., MD

The temperature has dropped but I am warm (and stylish) as can be...IN MY FABULOUS SHEARLING COAT. Thank you again. I love it. Happy Thanksgiving. - A.S., NH


Hello Aspen fashion , I just wanted you to know that I love my "SNOW BUNNY JACKET" model 301. The detail is awsome and was tailored very well. I get alot of compliments when I wear it. My snow bunny keeps me warm and fits me perfect! Now I look and feel like a "DIVA". I have my eye on another one. Here are some pictures of me in my beautiful "SNOW BUNNY JACKET" Thank you - T.C., MD

Dear Gwen, Fantastic, Over the Top, Beyond my expectations! I could go on and on. My beautiful coat arrived around 7 pm last night. It was as if I was opening the greatest gift under the Christmas tree. First of all the gold packaging is so delightful! It made me smile from ear to ear. The presentation is amazing. Then, opening the garment bag to reveal my new coat, was simply the best experience! I put my new coat on and it fits perfectly. I did not want to take it off, however, I had to, as we are enjoying the last of our 75 degree days for a while. The coat arrived just in time for the cold weather to move in to the Black Hills this week.! Gwen, you have built a fabulous business, that shows love and caring for what you do. Thank you for being out there! I found you by happenstance and am so glad I did. I cannot wait to receive my other coat and vest and I now have my eye on your reversible lamb leather, to mink, black, full length coat. Stay well and best regards, A very, very happy, stylish and warm, A.G., SD

Hello Gwen and Tammy, I just wanted to let you know that the coat actually came on yesterday and it is absolutely fabulous! I think the pictures don't do it enough justice. I am in love with it and it's right on time for a Chicago winter. I wore it today to pick up my sister from my mom's and they both fell in love with it. My mom now wants one...but in gold fox. I have received so many compliments already and its amazing. I don't believe I could have received any better quality. Thank you so much and I will be purchasing again. T.B, IL

Hi guys, just a note to let you know that Tea For Two arrived in perfect condition. Its even better than I expected. I will send a photo when I have a good opportunity. Lady Toscana is next (model FA325). - M.J., GA

I received my Lynx coat Saturday like you promised. Oh my, it is so gorgeous! It is absolutely breathtaking. The lining and the lynx are beautiful and it is perfectly made. You told me it was beautiful but it is even more beautiful in person than in the photo...if that is possible. I really love the coat and the color. It is beautifully done. M.J., NE


My wife and I had been looking for a reputable fur dealer for quite some time when I came across Aspen Fashions on the internet. Needless to say, after we viewed the selection of coats they offered, the quality and the pricing, we knew then that Aspen Fashions was the place to shop. We made a selection with the expert assistance of Gwen. I presented my wife with the coat on Valentine's Day and she loved it. As you can see it looks beautiful on her. Thank you so much. B.G.D, VA

Hi Gwen, I just received my coat. I just want to tell you thank you so much. Oh my gosh, it is so beautiful and gorgeous. I have to honestly say it is even more gorgeous than I imagined it would be. Oh my goodness, it is absolutely stunning. I love the buttons. I will recommend you to everyone. What a wonderful combination birthday, mother's day and 25th anniversary. Thank you so much!

Dear Gwen: I received my coat yesterday and love it! Thank you for all your help. The coat fits beautifully. I'm looking forward to wearing it for many years and am sure having three daughters once of them is sure to have it in years to come. It is exactly what I was looking for and at a great price. Thank you again. J. L., CT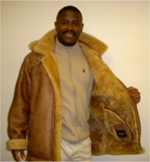 I AM COMPELLED TO WRITE THIS EMAIL TO YOU!!! There are literally no words to describe how I feel about this coat. It arrived yesterday, and upon putting it on, I was nearly crumbled to tears. This is not an exaggeration. Your customer service matched the beauty of the coat. IF I BUY ANOTHER SHEARLING… EVER… I WILL ALWAYS USE YOU!! I was so hesitant to buy such a pricey item online, but that feeling ENTIRELY went away when I received this coat and put it on. You people are wonderful and your products, especially this coat, are second to none. I really cannot describe how I feel about this coat! Thanks so much!! - R.P., DC

Hi Gary and Gwen! I picked up my coat this morning…it is absolutely STUNNING! The size is perfect and the hood and coat length proportions are just right!!! I can tell you that my colleagues at work were amazed at its beauty and quality. Thank you so much for making this coat for me. It is exactly my dream coat. Cheers and thank you again! L.B.M., France

Hello! I recieved my coat on Friday, nice package with golden wrap paper, very elegant. I really like my coat, size good. I love it!!! I can't wait when we get cold weather to show my friends. I will never be cold again. Gwen, this was a nice experience and pleasure to talk to you. I will share my great experience, and I will recommend you and ASPEN FASHIONS to my friends and my co-workers. E.L., NJ


Hi Gary and Gwen! It's beautiful! I just love my new mink cape. Very classy and just GORGEOUS! I took a few pictures to show you how happy I am!!! Now I know where to find first class fashions. It was nice doing business with you! - D.P., FL

Hi Gary and Gwen, first let me say you guys were so professional and courteous and Gwen is super nice. I love my V cut mink bomber jacket. I live in Detroit, Michigan, and everyone wears MINK!! We have a lot of furriers of the highest quality, but none have the selection and professionalism you guys have. I've been to a lot of stores before my selection and was some what wary on the internet but Aspen Fashions came through. When I find that special lady I will be back for a mink for her. Also I will be getting one for me!!!!!!!!! A happy customer. M.S., MI

Hi Gwen: On the day that we left for our holidays to Dubai (the 14th of October) the coat was delivered. Right in time because we left one hour later to the Airport. The coat is really beautiful !!! I love the model, the colour and the size. Now I can wear it also over blazers or winterclothes. Yesterday we returned, so therefore my reply to you is a little bit later. Meanwhile I promised some friends of mine (they were also in Dubai) to mail them your address, because they also like exclusive fur coats. You never know …………. I hope to be able to order next year another coat, but due to the recession our business is not as it just to be. But we keep our fingers crossed !!! Thanks again for your kind cooperation and once again: I am very happy with the coat !!! Kindest regards, K.K., The Netherlands

Dear Gary and Gwen, to all those people who visit your site and see your items for sale and are queery about buying a fur online. I work in the high end fashion world and see many beautiful things, and I always felt you don't buy high ticket items like furs by websites, but for some reason I took a chance and let me tell you guys that it's not pieces put together to look like pelts they're full pelts that look amazing and I work with the most discriminating co-workers when it comes to critiquing fashion and all my friends and even strangers were blown away by the quality and luxury of my coat. Oh and another thing, your layaway policy makes a fur attainable to all even in today's economy you can still have the coat of your dreams so if you're on the fence let me tell you jump on in because the quality and value are there. I am still amazed at the jewel of a coat I got from Aspen Fashions, a fur lovers best kept secret. Pass it on. R.M., NY


"Hi Gwen & Gary, GORGEOUS !!!!! STUNNING !!" - L.B., CA

"THANK YOU SOOOOOOOO MUCH!!!!!! HELLLLLLO... HOPE YOU ARE BOTH VERY WELL WHEN YOU RECIEVE THESE FEW LINES. IT WAS SUCH A PLEASURE TO MEET YOU GUYS!!!!!!! YOU ARE A BEAUTIFULLLLLLLLL COUPLE FULL OF LOVE, LIFE AND AMAZING ENERGY. ITS NO WONDER WHY YOUR DESIGNS ARE SO SPECTACULAR... I WORE MY BLACK SHORT JACKET IN UTAH THE NIGHT I MET YOU AND I HAD SO MANY COMPLIMENTS!!!!!! YESTERDAY NIGHT I HAD TO ATTEND ANOTHER EVENT AND DECIDED TO WEAR MY SHORT BROWN JACKET... AGAIN... I HAD ALOTTTTTT OF COMPLIMENTS!!!!!!! EVERYONE LOVES YOUR LINE AND I AM YOUR #1 FAN!!!!!! XOXO" - J.G., CA, 2nd Runner-Up Ms. Universe and Ms. Puerto Rico

Dear Gary, I received my new Dark Olive Distressed Spanish Merino Shearling Coat on Wednesday 12/17/08, & I instantly fell in love with it. It looks absolutely beautiful on me and the fit was perfect. The style was just what I was looking for, casual luxury. We are expecting some really cold weather here this weekend for me to put my new coat to the warmth test. I am very happy and excited about my new coat and can't wait to show it off to the world. I'm so glad I found your website and THANK YOU for your excellent services. Sincerely, - S.W-N., NJ

I received your shipment on December 30. Couldn't be happier. Color is gorgeous and coat has great attention to detail. The scarf is indeed the same color and feels great. The coat fits great; the shoulders (which are always a problem) fit perfectly and the arms were long enough (another big problem) It's a little too warm to wear it right now. I can't believe I'm looking forward to cooler weather (I'm good at 85). Thanks for a great fitting and great looking coat. - C.C., GA

Dear Gary and Gwen, we received the 2 jackets yesterday around 5pm. We were very anxious to open and see the quality of the shearlings. Magnificent. My husband absolutely loves his and it fits him like a glove (model HE1505). Mine was equally as perfect (model 60T). I must tell you that we were both concerned about the quality however you far exceeded our expectations. I await the arrival of my other shearling in black suede . I can tell you that I would not shop anywhere else, you have a superb selection that it was difficult to decide on just one and great quality merchandise. Thanks again and I'll let you know when the next shearling gets here. Looking forward to further purchases in the future. - L.N., NJ

Dear Gwen and Gary, I received my new Dark Olive Distressed Spanish Merino Shearling Coat on Wednesday 12/17/08, and I instantly fell in love with it. It looks absolutely beautiful on me and the fit was perfect. The style was just what I was looking for, casual luxury. We are expecting some really cold weather here this weekend for me to put my new coat to the warmth test. I am very happy and excited about my new coat and can't wait to show it off to the world. I'm so glad I found your website and THANK YOU for your excellent services. Sincerely,- S.W-N., NJ

Dear Mr. Bartholomew, I just received the most beautiful coat that I have ever seen. It fits well. I will be able to wear it on my birthday thanks to you. Thanks again and Happy Holidays. - M.S., IL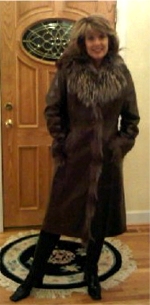 Dear Gary, we received the 2 jackets yesterday around 5pm. We were very anxious to open and see the quality of the shearlings. Magnificent. My husband absolutely loves his and it fits him like a glove (model HE1505). Mine was equally as perfect (model 60T). I must tell you that we were both concerned about the quality however you far exceeded our expectations. I await the arrival of my other shearling in black suede . I can tell you that I would not shop anywhere else, you have a superb selection that it was difficult to decide on just one and great quality merchandise. Thanks again and I'll let you know when the next shearling gets here. Looking forward to further purchases in the future. - L.N., NJ

Hi Gary, on Wednesday I received my order. The coat is very nice!! I thank you for all and for your kind cooperation about shipment and tracking. All the best. - Antonella, Italy

Gary: The H2835 leather coat arrived about ten days ago. I've worn it to work and around town for about the past week, and I am really enjoying it. We're starting what happens to be a very cold winter here in Minnesota, and the lot where I park outside of work is very windswept. Morning and late afternoon temps are in the high teens, with a stiff wind. The coat is windproof and very warm, and looks well also. Thanks for stocking such high quality merchandise. - B.G., MN

Hi, I just received my beautiful coat and its much nicer than I ever thought it would be. I absolutely love it. Can't wait for it to get cold enough. - B.B., NY

I just received my UPTOWN GIRL SPANISH MERINO SHEARLING. I love it - it is - of course another master piece by Aspen Fashions. I know this because it is my THIRD coat! I love this jacket - style and warmth - perfect for NYC. Thank you so much! - D.F., NY

"I just wanted to let you know how pleased I am with my coat. Thank you for your time and the attention to service. We will definitely have the pleasure of doing business together in the future. Thank you so much. Wishing you and your family all the best." - M. B., NC

Gwen and Gary, Thank you so much for my beautiful coat. I don't think I've every owned something that beautiful. I feel like a princess. xoxox - D.F., NY


"Dear Gary and Gwen, I received my vest yesterday and it is wonderful. I just had to write to you to express my satisfaction with you and your company. I am a retailer and never want to let a compliment go unsaid. You do an exemplary job with customer service. Your hand written note is a very nice touch and it comes across that you really care about your customers. I will always remember your company when anyone I know is looking for a fur. In fact, I will talk about you even if no one is asking! Thanks so much." - V.J., OH

Dear Gary and Gwen, I got my coat today and it's perfect! I love it. I love it. I love it. It's a keeper! It's wonderful. And it couldn't come at a better time the weather is getting worst and is expected to be very cold with ice and snow for the next few days. Thanks so much for working with me to get it right. You guys are great. - C.B., OK

Hi Gary and Gwen, I LOVE WEARING MY RABBIT SCARF! It finally snowed here in Nebraska, and I got so many compliments on how "warm" I looked! I am hankering to match the scarf with a dramatic black fox headband (I have a black leather coat). Thanks you! - S.D.S., NE

Hello Gwen & Gary, I just now received the Fox Flings. They are gorgeous. I opened the box and had a good look, that are beautiful. Just wanted to let you know they arrive safely. My Church Mother and I will be taking some photos very soon and emailing them to you. It has been such a pleasure doing business with you and Gary. The both of you are such nice people. BLESSINGS to both of you. Will keep in touch, - J.P.S., CA

Dear Gary and Gwen: I got my fur vest this afternoon. It's gorgeous and I LOVE IT. Thank you again for your service, and I do love this vest very much. I wore it all evening. Someday, I'll get my dream FUR COAT, and I hope that you will be of help to me when that happens. God Bless, - D.E.

YOU GUYS ROCK...It will be a pleasure to be a walking advertisement for your company!!! Thank you for such a Merry Christmas to me!!! - K.K.

Gwen and Gary, my wife literally drawn to tears when she received her new (first) mink coat for Christmas. She absolutely loves it, and I can't be more pleased with her response. The coat is beautiful. Thank you. - R.E., NH

I received the jacket on New Year's Eve just as we had hoped. We have been married for 27 years now, and Donna has only been speechless twice - once when I gave her her diamond, and once when she opened the box that contained your mink denim jacket. The jacket fits absolutely perfectly, and she adores it. As a person who knows nothing of furs, and doesn't like to shop, I would like to tell you that I thoroughly enjoyed the entire purchasing process with you, and now hope that Donna will think of something else she wants in fur so that I can contact you again. If it works out some time when we are in Austin, we would love to meet you. Best wishes for the new year for both you and Gwen. - R.G., TX

Hi! Just a note to say that we are extremely pleased with the new coat. Your service and the quality of the coat are absolutely fantastic. I will pass your name on whenever I have a chance to do so. Sincerely, - O.P., Canada

Gary and Gwen, This is the first time I have ever written to a merchant but, boy, my new coat exceeded by expectations! I know it would be pretty and stylish and warm - and it is. I knew it would fit - and it does. But I did not know that I would absolutely fall in love. Thanks for the wonderful quality and service. - H.J., WI

Dear Gwen and Gary, the jacket arrived today! Thank you for the lovely note. It is so beautiful and fits perfectly. - L.N., CA

My coat has arrived! It's gorgeous! I luv it!! and best of all I am WARM!!! Thank you again! I'll be back for more! - B.R., KY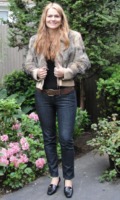 I received the coat of my wife. The wife likes it very much. Your company developing more and more in the New Year. It be a good year. - H.C., Japan

Hello Gwen & Gary, I was very impressed with your beautiful shipping presentation. It was a pleasure to open. The jacket is beautiful. You both seem to work very hard in providing a high quality product! - M.R., IL

Hi Gwen, I just received the shearling coat and it fits perfect! I've tried a lot of shearling coats and none have been so flattering to my petite/curvy fram as this one. The quality is outstanding and the design is just right for this style. I feel a little guilty spending so much for myself when our budget is so tight but it is just what I wanted. Thanks, - J.Z., NY

I received my Sheared Beaver coat today and it is absolutely fabulous. I was a little nervous ordering a fur online because I have always purchased my furs at a furrier and was able to try them on first. The coat was even more beautiful in person and the size 4 fit me perfectly. I have been wanting a red sheared beaver for a couple of years now, but could never find one that I really loved until I saw the one on your website. The color is exactly what I wanted along with the black fox trim. It is also the perfect length to wear with either dress, pants or jeans. I couldn't be more pleased. The weather here in Oklahoma is going to turn cold tomorrow, so I am going to be able to wear it very soon. If I can remember to take a picture I will be happy to send it. I already have my eye on another coat you have listed so I'm sure it won't be long before I am ordering again. I will definitely pass on the your website link to my friends. I will definitely order more coats from you in the future. Thank you for the great quality and service. Thank you. Sincerely, - A.D., OK

Hi, the lovely sheared beaver coat arrived today. It is very nice and it fits me very well. Thanks very much for working with David to get the size right for me. You help is greatly appreciated. Thanks again for the lovely product. - C.K., Canada

My wife loves the coat. It fit perfect. I am sure that once my wife starts wearing her coat out we will be giving your website address to our friends - thanks again. - K.P., ID

Gwen: I love my new coat and will recommend Aspen Fashions to others. Thanks for being so accommodating. It was nice to have both coats to compare. And incidentally, I'm also happy to know that I'm still at size 8! - H.B., IL

Dear Gary and Gwen, I received my Mink Coat today! I love it! As soon as I can I'll send you a photo wearing it! It fits absolutely perfect! Also I love the Mink Cape and get so many compliments on it! - K.S., NV

Hi Gary and Gwen, I received the coat and it looks like a million dollars. Thank you for this beautiful design. This was one of the best gifts that I purchased for myself. I will be ordering much more. Again, THANK YOU. - J.C., NY

Gwen - Thanks for the coat. Kathleen loves it. - J.F., CO


Dear Gary & Gwen: I received the package today. I love them both! You have made me such a happy customer and for that I am thankful. It was a pleasure doing business with Aspen Fashions. P.S. I know later this month you will both be celebrating a big day and I want to wish you both a "Happy 40th Wedding Anniversary" & many more. - L.C., NY

I just wanted to say thank you for the jacket. It arrived Christmas eve and I've never seen a nicer looking jacket. I will be telling my friends about you guys and I will shop with you guys again. Merry Christmas and thank you for the beautiful jacket. - B.S., Windsor, Canada

Gary & Gwen: I would like to thank you for your exceptional customer service when placing my order over the phone for my husband's coat. The 5X turned out to be a better fit as you suggested and I will definitely be shopping with Aspen Fashions in the future. Good customer service is hard to come by nowdays but you guys at Aspen Fashions get a A+ from me in the customer service category. Oh, and by the way, my husband LOVES the coat. - F.G., PA

Dear Gwen & Gary, It has been a real pleasure working with you both. The coat is beautiful. Can't wait to wear it. Hopefully this weekend! Thanks again. P.H., LA

Dear Gary, received the scarf in good order today. The picture on your website does not do this piece justice. It is far more plush and luxurious in person than it appears there. I have bookmarked your store in my computer. I will return. M.G., NJ

The coat arrived and it is simply beautiful...I was mesmerized with it. Thank you very much. I look forward to getting one myself in the near future! Regards, D.G., NJ

"Thanks and got the poncho, my niece loved it as did I!" - N.T., CA

"Dear Gwen & Gary, Both my husband and I love the coats we received from Aspen Fashions today. We ordered the Black Shearling Lamb with Chinchilla Collar and Cuffs and the Black Babylamb Leather Reversible Mink Jacket. Thanks so much for your prompt and efficient handling of the exchange for smaller sizes. We are very pleased with our purchases and quite impressed with your service." F.E., CO

"Just wanted to let you know that I received the coat and it is absolutely beautiful. It was definitely worth the wait!!! Thank you so much." - S.G, CT


"Gary & Gwen, I just recieved my jacket & am in awe. The babylamb leather is the softest leather I've ever felt & the rex chinchilla collar feels as good as it looks. Thank you very much & be assured that I will definitely recommend you guys to friends & family." - C.deG., NY

"Gwen, thank you so much for the awesome coat. The reversible mink/lamb was even softer than I had imagined. You are truly a professional; after you had me measure, the size 6 was the perfect fit as you said!!! Thanks again!!! I can't wait for winter!!!!" - T.R., AZ

"Dear Gwen, I received my jacket. Love it !!!!!!!!!! It's everything you've described and more. Fits fine too. Thank you so much for the extra bag. Your lovely card is great. Even my husband loved it. Thanks again," - G. K., NY

"I received my coat yesterday... I absolutely love it! It fits like a glove, the packaging with the gold wrap and the bag and the hanger... words can not describe your products! I can't wait to make my next purchase with you! Thanks again Gwen & Gary. You'll have my next purchase soon!" - E.S., CA

"I got it!!! It's the most beautiful coat I've ever seen. I love it so, so much. It will be my valentine's day gift. " - K.N., AZ

"Hi - I received my coat and I love it!" - R.N., NY

"Gary and Gwen, I have received my beautiful shearling! I LOVE IT. Great fit too! Thanks again." - K.A., AL

"Dears Gwen and Gary, I am now the proud owner of the most beautiful coat in the world! I cut the tag right off, because I know this is my dream coat. Thank you for all the attention to creating exactly what I wanted. I love the length, the soft distressed leather, the toscana trim. The workmanship is extraordinary. It feels so durable, and I know if will last me the rest of my life. I would have never allowed myself the luxury of spending this kind of money before, but I figure it's cheaper than moving to Maui, and it is now the symbol of my commitment to really put down roots and stay in Vermont! I feel "at home" in my new coat." - L.S., VT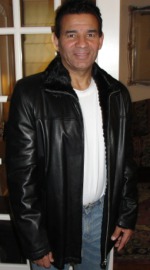 "Gary & Gwen: I just wanted to drop a quick note to let you know how much I like the Black Merino shearling coat I ordered. You shortened it for me and the length is just perfect. It has been below zero and in the low 10's & 20's recently and I have enjoyed wearing the coat very much and kept nice and warm. hanks for working with me to get the right size, it fits wonderful. Thanks again." - S.J., IA

"Dear Gwen, My jacket fits perfectly. Thank you for your help in choosing the size. I enjoyed speaking with you and have been admiring other coats! I look forward to receiving the hat and scarf" - P.W., CA

"Received the coat last Thursday - it is beautiful and fits perfectly. Thanks for your assistance. I will remember you when I am shopping and will recommend you to my friends! Sincerely," - O.R., TX

"Dear Gary and Gwen, This is my second Aspen coat and I love it!" - J.N-H., NY

"Got my jacket today.... it's beautiful! Thank you - Thank you - it was like Christmas today and so soft and warm and nice and heavy duty... Love it! Take care and have a lovely evening you two!" - L.N., OR

"Dear Gary and Gwen, We received the coat yesterday and we both love it. Kathi has worn it around the house after work just to have it on. We'll send you a picture I took of Kathi in the coat as soon as I get the film processed. Thank you for your wonderful customer service and we wish you a wonderful new year. Thanks again." - H.L., OH

"Dear Gwen and Gary, I received the Mink purse and I love it. I received it on Saturday. Thank you so very much. Hope to do business with you again soon." - B.P., TX

"Dear Gary, I received the coat today...it fits perfectly and he just loves it! Thanks." - K.S., IA

"Gary, I received the coat yesterday and my wife tried it on. It is perfect and looks great! Thanks again!" - M.K., VA

"Dear Gary and Gwen, I absolutely adore my coat! It's much more beautiful than the photo could convey." - L.S., VT

"Hi Gary and Gwen, just wanted to thank you both for sending the Emerald Green Rabbit scarf - I absolutely LOVE it!! Beautiful…" - K.H., NM

"Hi Gary, It arrived and was a GRAND SLAM HOME RUN. She absolutely loves that coat! Many thanks for everything!" - M.R., NY

"Hi Gary, The Jacket arrived and it is beautiful. Merry Christmas." - J.T., IN

"I received my coat last night and it is stunning!! - and I have other fur coats. The workmanship is wonderful. I am so happy to have found you two! I can't wait for it to get cold. Thanks." - T. D., NJ

"It's beautiful. I really love it. Thank you so much for your special attention and definitely I will buy from you soon something for my hubby. Thank you." - B.C., CA

"Gary, I love my coat. At first I was very skeptical about ordering from the net - no need to worry anymore - my jacket came yesterday and I am very pleased with how soft the jacket feels as well as the fox collar. I've seen a couple more coats that I must have in 2007. Thank you again for helping me get through my panic attack the night I called - it really helped. My Xmas will be a whole lot warmer but most importantly fashionably chic!" - K.J., IL

"We received the Heidi today. It fits perfectly. My wife loves it. She looks great in it. Thank you for all personal attention and taking time on the phone to assist me. We will surely recommend you to our friends and shop with you again." - M.G., FL

"HI, I ordered a Blaze French Merino Coat from you, which arrived a few weeks ago. When it arrived we were having temps. in the 60's! I couldn't wait for a cold day so I could wear my coat. I have told myself I am not saving this beautiful coat for a special day - I'm going to wear it all the time (well, when it's cold). My husband and I took a trip to New York on Friday 12-8 - the anniversary of John Lennon's death - paid on respects to his memorial in Central Park that Yoko Ono had made for him. I was interviewed for a documentary too! the wind chill factor was below 0 at times - so I was one of the warmest people in the crowd. I've gotten many compliments on it - as cold as it gets here - I don't see many coats that can come close this the one I have now... but I always insist on being different! Thanks for the wonderful service and extraordinary coat. I could get lost in that hood - and many days that's just what I feel like doing." - S.C., PA

"Have rec'd my Black Merino Suede Shearling Coat. It's wonderful! Thank you so much." - M.B., IL

"We received the coat and it is absolutely beautiful. Thanks for selling just what you said and showed." - T.R., WI

"Dear Gary and Gwen, I received the cape last night and it is truly beautiful...I really appreciate it! I can't wait for the 19th so I can wear it with my gown... I will send a picture along as soon as I have one. I look forward to doing business with you in the future and will certainly pass your name along!" - S.G., FL

"Gary, Good news! The jacket fit perfectly and my friend loves it! Thank you for all your help in getting it here in time for the birthday celebration." - F.D., KY

"What a beauty! Now my daughter Jackie is calling you! I will buy again soon." - N.H., NV

"Gary - Thanks for all your help. The denim jacket with mink trim is great and Terry is very happy with it. Thanks again." - H.M., NJ

"Thank you for responding so quickly. I like your site very much, and wish that I could afford to buy more. I will defintely purchase from you again in the future. Thank you again." - J.F., CA

"Thank you, Gwen for everything. A friend for life." - G.N., NY

"Thank you. I received my coat yesterday and I absolutely love it. I'm so glad I found your website. Thanks again." - T.C., MA

"Gary & Gwen, received my coat and I absolutely love it. Thank you." - A.D., NY

"The coat arrived yesterday. It is absolutely beautiful! It is even more light weight than I had anticipated, which will be great for traveling in Europe this winter. The size is perfect and I appreciate the extra time you took with me on the phone in order to get the perfect fit. Thanks again for the wonderful personal service." D.E., VA

"Gwen and Gary: I received my Lioness coat yesterday and it is spectacular -- what a beautiful color. I collect vintage clothing and really appreciate the attention to detail and style. The proportions are suited to a small person whereas most other companies make coats that are bulky and oversized. The coat is surprisingly light weight but warm. I hope that other potential customers are lucky enough to find your website and realize that you can look elegant rather than like a snowman in your shearling. Although the cost was a splurge for me, I realize that most coats of this quality cost twice the price. Thank you for your quick delivery and especially pleasant experience in opening the box. The little extras such as a cover will help ensure long life." - K.R., CA

"I wore my new coat today and got many rave reviews - it is beautiful and warm." B.F., MA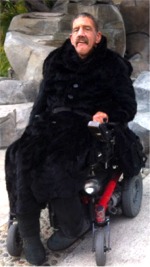 Dear Aspen Fashions, I have cerebral palsy and am always cold so I wear fur. Its the only thing that keeps me warm. I bought a full length mink recently and I am very happy with it. I have several full length furs, but I especially like the length of this one.I have had buttons added at the neck and hem to keep my whole body warm. The price was very reasonable, so please keep me notified of future full length clearance items. I have written a small book of my life, if you are interested I could mail one to you. Sincerely, J.

"Thank you. I received my coat yesterday and I absolutely love it. I'm so glad I found your website. Thanks again." T.C., MA

"Hi Gary, I received the package today. I love it. You never know how long I had looked for something distinctive hooded shearling jacket like this. Since we have a very cold climate here, many people wear shearling jacket or leather jacket however everything is like same. We do not have unique stores here. I am really happy to get this one. The size is a little bit loose for me but I always like that way. Thank you very much for helping me the whole process to purchase it. I will visit your web often." - T.B., ND

"I received my coat yesterday... I absolutely love it! It fits like a glove, the packaging with the gold wrap and the bag and the hanger... words can not describe your products! I can't wait to make my next purchase with you! Thanks again Gwen & Gary. You'll have my next purchase soon!" - E.S., CA

"Dear Gary and Gwen, I received my gloves and they are perfect!! Thank you so much for the great service!" - G.T., DE

"Hello Gary and Gwen, I JUST got my packages and let my granddaughter's open them! I LOVE Long Rabbit Coat which is I now realize is reversible! It's so beautifu and soft, beyond belief! I love the way it feels on, it not only feels wonderful, but I feel so special in it. You carry so many wonderful things I wish I could just order one of each! Eventually, I will collect all my favorites. I love to dress and it's important for me to look nice when I go out. Well, I found the perfect store to accomodate me with the nicest customer service I've ever had! Last but not least, the packaging and handwritten note was the icing on the cake. How many people send their things so beautifully wrapped along with a nice handwritten note? I don't know of any. I'm so thankful that I accidently found your store. Divine order I would say." - S.P., CA

"Hi Gwen and Gary, I love, love, love my scuptured mink reversible coat. I wore it on a cold evening to the Opera House. It was so wonderful. I felt like such a lady in that beautiful coat. I'll never need another one, a different one, yes!" S.P., CA

"WOW!!! Super fast delivery! Absolutley stunning! MUST BUY MORE!!! BEAUTIFUL A+++++" -K.M., CT

"Gary, just wanted to write and tell you that I absolutely love the jacket! Thanks so much!" - N.L., CA

"My wife loves the Mink Stroller. Thanks for all your help." - B.D., IN

"Gary, The cape arrived Saturday just in time for Christmas. It is just beautiful and every woman ooh'd and aah'd and had to try it on. I was afraid that I would have to wrestle someone to the ground to get it back! Thank you so much. It as an excellent choice." - L.O., WA

"Dear Gary, received the scarf in good order today. The picture on your website does not go this piece justice. It is far more plush and luxurious in person than it appears there. I have bookmarked your store in my computer. I will return." - M.G., NJ

"Dear Gwen: Thank you for your help in picking out my wife France's Christmas present. This is the first time I had ever tried shopping on line and you really made it a pleasure for me. The coat arrvived today 12/23/05 and every thing looks great. I am going to wrap it for her when I finish this reply. Hope you and Gary have a very merry Christmas and New Year, and if Frances or I can be of any assistance in your floral needs please give us a call at 866-266-5083 or fax us at 910-822-9321. Our web site is www.floralarts.com . Thank you once again." - P.M., NC

"Dear Gary and Gwen, I received the cape last night and it is truly beautiful...I really appreciate it! I can't wait for the 19th so I can wear it with my gown... I will send a picture along as soon as I have one. I look forward to doing business with you in the future and will certainly pass your name along!" - S.G., FL

"Hello! I received my order!!! I love it!!! Everything about it is classy!!!!!! Thank You" - L.D., NY

"Hello Gary and Gwen. I recieved the Persian Lamb with Fox Collar and Cuffs just a little bit ago. It is just fabulous! Its hanging where I can see it. I look at a while. Then I try it on again. I just love it. Thank you so much! Again, thank you." - E.B., AR

"I was so happy to see the delivery man bring me a box containing a beautiful fox shawl. It is full, rich looking stylish and not only beautiful, but also very well made. I am still in awe. My husband and I are invited to many social affairs as well as business affairs. I will definitely tell all about your product and you web site. I am due to look and see what else I can acquire from you website. You are truly a very reputable firm. Thank you again for the beautiful fox shawl and do email me with any special deals and new and special items. You are wonderful people." -Love, N.L., NY

"Thanks for all your help. The denim jacket with mink trim is great and Terry is very happy with it. Thanks again." -H.M., NJ

"Gwen and Gary. Thank you so much for the size 6. It fits me like it was make for me. You two have been so wonderful! I appreciate all your help and indulgances. I can't wait to wear this lovely jacket, but I guess it will have to wait as the temps have been holding around 85. Know that it is simply srumptuous and feels so wonderful on. Thank you so very much."- L.S., CT

"Gary, BINGO!!! The coat came and all I can say is it is exactly what I was looking for. Right color, right weight, right size, right fit. It even smells right! I am sitting at my computer with it on. Fortunately it is a bit chilly in Seattle tonight, a frequent occurrence here in June. It was worth the wait."- T.R., WA

"Gary and Gwen, I wore the cost to a very fancy soiree at the Legion of Honor. Everyone woman in the room couldn't stop talking about it. They absolutely loved it! I feel like Rita Hayworth when I wear my new coat."- E.P., CA

"Gary, I have never owned a fur coat, having always thought fur was "for women." But now that I've bought and worn the Classic Black Shearling Jacket, I won't wear anything else! My wife, Sharon's, new Full Length Reversible Toscana Shearling Coat is the perfect coat - a beautiful full fur coat for evening's out, and a more casual coat with fur inside for cold days out! The hand painted design gets compliments every time she wears it. I am so happy we found you guys!"- C.L., IN

"I received my Beautiful, Gorgeous Black Nutria with Chinchilla Coat this evening. Gene and I were in the garage when I saw the DHL Delivery Truck coming down our court, and I told Gene here comes my coat. I am so excited, I already tried it on, and it fits exactly like I like my evening coats, large enough to wear a Wool suit if necessary. We are planning on going to Louisiana this Christmas, and it will be really cold, maybe even snowing. Gene finally had to tell me to take it off. We want to Thank You both, for being so patient with me. Again Thank You!" - G. & S.

"I received my new coat yesterday as you had promised. I loved it and it fits beautifully! I also loved the scarf you sent me as a gift for the delay with the post office. You are such lovely people! Thank you!" - S.& J., NY

"I received my blue fox coat on saturday and it is absolutely gorgeous! It fits perfectly and i love the darker color and smooth skin of the coat! i barely took it off the whole weekend! I will definately do business with aspen fashions again. Thanks again for the most beautiful coat i have ever owned!" - L.G., VA

"I received my coat in November/December. I love it. It's absolutely beautiful. I was surprised at how light the coat was. Living in California, we don't get extremely cold weather. Because this coat is so light I can wear it all winter long. I've had more complements when I wear this coat. People stop me and ask where I got it. I've passed your name around to at least 20 people. Well I'm going to look on your website for another one. Beautiful designs, Gwen! Thanks again, and if you come to Southern California for a show, please let me know." - Sincerely, K.W., CA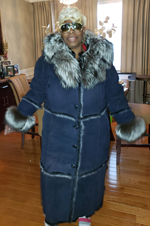 Hi Gwen, I have receive my Beautiful Blue Berry Blue Toscana and Silver Fox Coat back after the alterations and the fit is "Perfect". Now I want the weather to turn colder so that I can wear it more this season. I got it just in time for the family Birthday Party on the 17th and I am going to look so pretty. I also love the Silver Fox Headband to go with it. Thank you Gwen for everything. - P.J., PA

Hi Gwen: I received my beautiful coat today and I just love it. Thank you so much. It is so soft. My neighbor Judi loves it too. I am 84 years and she gets first choice of my clothes since we are the same size. Thanks again and my black fox boots look great with it. - M. H., ID

Hi Gwen, I want to thank you so much for the Blue Berry Blue hooded Toscana shearling sheepskin with the silver fox trim. I love my new coat. It is absolutely beautiful and stunning. I have received many compliments already. It is a very warm coat just like you told me it would be. Also thank you for your excellent customer service and expertise in helping me to choose the right size according to my measurements. If it wasn't for your help I would have order a size too big. The size you suggested fits me perfectly. You were also very nice and pleasant to deal with over the phone. I also have to mention that I have been looking a little over a year for a full length shearling coat and have gone to three furriers in my area. I also shopped around online on several websites and I have to say that I am so lucky to have found your website through Google search. You store has the largest and most beautiful selections of coats and at such affordable and unbeatable prices for the quality of coat that I purchased. Thank you for everything for making it possible for me to finally have found the most beautiful really warm coat at such an affordable price. I will always be forever grateful and a loyal customer of yours and will refer all of my family and friends to Aspen Fashions. I hope to sometime in the near future purchase another coat through Aspen Fashions again. Thanks again Gwen for everything. - T. N., NY

I received my black section mink bomber jacket with fox fur trim/hood today. It is STUNNING! I couldn't be happier. They style and fit seem like it was designed just for me. Thank you so much for such a beautiful jacket. - A. W., MA

Hi Gwen, I received my order a little while ago for the cream mink stroller & the midnight blue mink jacket. They are both very nice and I'll be gladly adding them to my collection lol. I really love them I purchased these coats as a birthday gift for myself from husband lol. I will definitely be taking them with me to Atlantic City for my birthday vacation a few days after Thanksgiving. I truly look forward to doing business with you again in the future. Take care and remain courteous with your EXCELLENT customer service. - R.H., NY

I received the coat. It's lovely indeed and fits lovely. - L.M., CT

Gwen, I wanted to let you know that I received the coat today. It fits perfectly - so thank you for ordering this size. The workmanship, material quality, and design is absolutely fantastic! - F.H., VA

Hi! I just got my Chic Statement jacket. On opening the garment bag, I could only think "It's real!" Meaning it looks so fantastically great. It is perfectly cut and very flattering. This is the seventh jacket or cape I have gotten from you and all are wonderful. - C.E., MI

Hi Gwen, I had left a voice message the morning after receiving my coat but don't know if you received it so I wanted to make sure you knew how much I love my coat. I was so nervous about opening it because I was worried it may not fit. I opened the box and the beautiful packaging with gold wrapping was so impressive. My friend made me open it in front of her and she said it was like Willy Wonka golden ticket. LOL. Then the fact it was on a heavy duty nice coat hanger and in a garment bag was another huge plus. As soon as I unzipped the bag I felt the softness of the leather and was very pleased. Then I tried it on and it fit absolutely perfect!! I just have to tell you how much I appreciate everything you did for me. You spent a lot of time with me to find, measure, fit, etc. Then to let me hold it in layaway and make payments. I cannot thank you enough for your wonderful customer service and help in making my dream coat come true. Thank you and I am so glad I found you and your company!! Have a wonderful holiday! L. S., MO

We received the coat and are very pleased with it. The quality is exceptional! - L.H., CO

Good Morning Gwen, I just want you to know that I appreciate everything you did to get my coat to me and I received it yesterday. That coat is just beautiful and awesome. It fits me perfectly with room to move. What a gorgeous coat. Aspen Fashions can't be beat. You guys have the absolute best Shearlings. I love, love my coat. Again thanks so much and I look forward to getting another coat in the near future. Have a fantastic Christmas holiday season. - C. T., NY

Gwen, the coat came this afternoon. It is just beautiful and the fit is perfect. I might just take it to New York with me next week if the weather doesn't warm up. THANK YOU AGAIN. - B. H., TN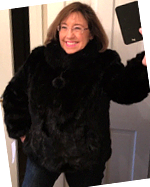 Gwen, it has been a pleasure to order my new fur jacket through you, and I have appreciated your personal attention to detail both via email and phone. I have received the jacket just in time to wear to dinner on my 70th birthday tomorrow! It is really pretty, easy to put on and zip up, and feels cozy. I really like and appreciate the hanger and zippered bag, as well as the nice packaging and signature-required UPS shipping/tracking. (We were delayed in Chicago for two days, due to delayed & cancelled flights, but how fun to return home from our Valentine getaway trip in time to sign for this package!) Thanks, again. Here's a quick phone selfie pic - C.N., IL

Joyous Greetings Gwen, I am deeply moved that our paths intersected. Thank you again for your senseless act of beauty and seemingly random act of kindness. - N. H., NY

Dear Gwen, The coat fits perfectly! My wife is very happy! Thank you so much! I have not enough words to express how grateful I am! Kind Regards, - A.Z, MA

Hi Gwen, hope you had a Merry Christmas and a Happy New Year. Just wanted to let you know that my husband loved his coat and it fits great. Thank you again for all your help. Sincerely, - W.B., SC, Canada

Dear Gwen, your selection of the knitted mink cape for Abigail is a great one. She loves it and it will set off her black and grey outfit extremely well. Thanks again for all that you do for your customers. Sincerely, - R. W., TX

Dear Gwen and Gary, I just received the fourth fur from you that I have ordered for my wife. She loves them all, and the quality and price of each one is superior to any that I have seen anywhere. She receives compliments every time she wears one. Thanks for making her so happy. Please have anyone contact me if they need to confirm this transaction. - R. W., TX

Gwen,Well, obviously the Showgirl white fox (#33373SG) has stolen my heart; but as you can tell, I'm generally in the market for something in a lighter color. I really appreciate your getting back to me about this. I am determined to acquire a fox coat by late October if possible; but really anytime before the end of the year, and although I haven't made a transaction with you yet, please know that you've already found a new loyal customer. There simply aren't enough companies like yours anymore, especially ones that offer full pelt fox and I'm looking forward to working with you on finding the perfect one. Plus, as you might have guessed from my size inquiry, I'm not the smallest girl and I'm beyond glad you've got options for someone like me. So, thank you again for your help and I hope you can help me fulfill a longtime goal. Warmly, C. B.
P.S. If I may (and if I'm not mistaken), you look incredible in all those promotional images. The glamour you evoke is inspiring, and I hope I can look half as amazing when I'm finally snuggled up in my fox. Thanks again!

Good Morning Gwen, My coat arrived and it's absolutely beautiful!!! I always have problems with sleeves and length, but this is perfect. The waist is a little bigger than I need, but overall I'm pleased with my purchase. Thank you for your excellent service and prompt delivery. Have a truly blessed week! - T.H., NJ

Gwen, I just wanted to take a minute to let you know how much I'm enjoying my new jacket! I am absolutely delighted with it! I can dress it up or down and it always looks fabulous! The fit is perfect; like it was made for me! And it is so soft! Thank you for providing such an awesome selection at an affordable price. I look forward to next year's purchase! Kind Regards, - L.F., TX

Dear Gwen, the coat arrived this afternoon...so lovely!!! I hope you continue to have creations for every occasion! Have you ever thought of making throws and blankets? The thought came to me from the stunning Black Magic Hooded Spanish Merino and Cape that I bought from you a few years ago...the shearling is light...thin...so buttery soft and warm! With much hope for your continued success. - B.J., TX

Dear Gwen, I received size 12 today. I love it! It fits like a glove. As a side note, if it is you in those modeling pictures, you have an envious collection of boots. You have very good taste. (Note from Gwen's husband - yes it is Gwen and she does have a great collection of boots. Her excuse is she needs them for modeling all the coats). - A.D., IN

Dearest Gwen, Just want to let you know that I gave Abigail the cape for her Dec 5 birthday, and she was THRILLED. We had taken her mink stroller that I bought from you several years ago in to our local furrier for cleaning and glazing, and they had NOTHING that was even close to the quality and beauty of your items. And the prices were so out of all reason. Thanks for the 2 coats and the cape that you have sold me over the last few years. Abigail is a very HAPPY gal. Tell all hello, and have a great and wonderful Christmas. - R. W., TX

Good Afternoon All, We would like to thank you very much for your great product and amazing service, first of all. Secondly, we have received today my wife's coat and would like to tell you frankly the item looks and is made perfectly, fits great and in life looks much better than on the pictures. Once again thank you for your time, support, attention and business. Best Regards, - L. S., MD

My coat arrived today and fit perfectly. It is always hard for a plus size girl to shop online because most clothes do not fit and sizes aren't true. My coat is gorgeous and warm and the lines make me look svelte. I got lots of compliments. I look forward to ordering another. Thanks Gwen for online assistance. - L.C., IL

Hi Gwen! I am so excited! I just talked to mom & she said the vest was prettier than she ever imagined! I'm so delighted! She said it fits great and the color is beautiful. She could not get over how striking it looked and felt. I am so happy that we found you! You have been extraordinary and so gracious to us! Thank you for all your generosity, time and efforts that you devoted in making it an actuality! I truly appreciate all your consideration. Sincerely, - J.B., AR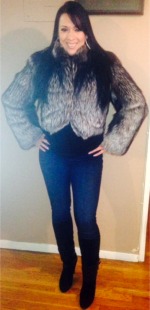 Gwen, As always I like to drop a note after I receive my coats to thank you, as always, for the amazing service but also for the quality of the coats. The NW135 in Blue Fox and Black Fox are as AMAZING as my Silver Fox one! It is nice to own this coat/cape in the three different colors - all with three different looks. GORGEOUS! Thank you and Loretta for everything! - D.F., NY

Hi Gwen, I received my Danelle shearling coat, cinnamon color, last week and I love it. It is just what I had been hoping to find. The color is scrumptious and it is a beautiful coat all around. It is roomy and I can fit jackets under the coat. We have had a record cold year in Minnesota, so the coat arrived just in time. - A. B., MN

Dear Gwen, the coat is beautiful. Thanks for your customer service and your patience with me. - C. B., TX

Thank you. Your coat was a Christmas winner. My wife was very pleased (as well as surprised). Not sure how I'll top it next year. Kind regards, - E.L., IL

Gwen and Gary, well with your help we were able to pull off the surprise Christmas gift! The good news is that she loves it! The bad news is that both of our adult daughters love it too! And it fits both of them....Thank you so much for working with me to keep it a surprise. The fit is perfect and it looks great on her. I hope you had a great Christmas. I also hope you have a wonderful birthday, Gwen, anniversary and new year. Thanks again. - D. S., NJ

Hi Gwen, I am thrilled about my new white fox coat. Its absolutely AMAZING!!! Everyone loved it. Also the service i have received from you and your team is impressive. You guys have been great. Lots of love from London. - J. H., UK

Gwen, Oh my gosh - I wish you could hear all of the compliments I am receiving on my new fur - so many people are asking where I got it and so I tell them - Thanks and Happy Holidays - Sincerely - C.C., NE

Gwen, I'm just writing to let you know that we received our coats in the mail today and they are BEAUTIFUL! They both fit extremely well and are absolutely stunning. Thank you so much for all of your help in ordering these, they are an absolute treasure. We will definitely be writing good reviews and sending our friends to your business in the future! I hope you and your family have a wonderful holiday season. All my thanks. - J.E., OH

Hi, everybody. Thank you for the coat. I like it very much. It fits perfect and the quality is excellent. - N. B., CA

Hi Gwen, Tammy and Loretta: Just wanted to let you know I received the fox vest yesterday and it fits perfectly. "Love it!" Thank you so much! - R.B., MD

Hi Gwen, I received my coat today. It is perfect! I absolutely love it. Thanks for all you did to ensure I was happy. As my son would say...you rock. - S.H., KY

Hi Gwen, just wanted to let you know that I surprised my wife with the first coat and it fit her perfectly. She was not only surprised but fell in love with the coat. She loved the scarf as well. Can't wait to see the next coat, she is really excited. Thanks again for all your help. I'll be shopping for her Xmas gift with you too. - C. R., MN

Gwen, the cape arrived today and it is absolutely stunning - you are a class act. Love it. And it arrived so promptly - now I am looking forward to winter. Did I really say that? - C. C., NE

I received the Whiskey Chevron Mink Parka and it fit well and it is absolutely a beautiful coat. - P. T., NY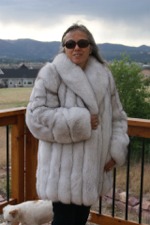 My blue fox jacket arrived today and it looks even better in person! Once again, thank you for your help with the sizing. The color is gorgeous and I love the way it fits. This is certainly a jacket that I'll be able to wear often. Sincerely, M.B. CO

Good Afternoon Gwen, the coat just arrived....I LOVE IT!!!! what a difference with the fox trim on the bottom and sleeves...also the lining is great...a dark purple with magenta dots...Thank you...now I have to hope for a couple of weeks of cold weather....Thursday we are supposed to get to the 60's....ugg. I thank you for your effort. - P.S., MA

Tammy, I received my fur vest and purse yesterday and they are both just "stunning". The vest fits perfectly and looks so luxurious. The packaging was beautiful and I felt like I was opening a special gift. Thank you for carrying such quality products and allowing me to pay for them through your convenient layaway plan. I look forward to doing business with you again in the future. Sincerely, - E. M., MI

Dear Gwen, Abigail received her coat and it is just great!!!! Fits and looks wonderful. She is very pleased as am I. We enjoyed meeting you and Gary and your sisters. Hope the year goes great for you all. - R. W., TX

Dear Gwen, I love it! Thank you. - A.E., Switzerland



Hi Gwen, Fabulosity at its best! I just wanted to let you know that I am more then satisfied with my Zhivago Spanish Merino coat. I took a chance by ordering a coat almost 3 sizes too big. But the price was a steal. It is definitely the most gorgeous coat ever. It is amazing that you can purchase a coat a couple of sizes too big and now because of your referral to a wonderful company that does alterations in New York City, it fits as if I ordered it that way. Once again, I appreciate your services. This is my fifth coat and I couldn't be happier. This coat is definitely a show stopper. Thanks again. I have also attached a picture of the final version. Cheers, - J.B. N.Y.

Gwen and Tammy, The coat arrived. It is absolutely stunning! The fit is perfect, the color is beautiful and it is very well made. Thank you so much for your overwhelming customer service. I will definitely buy from you again. - K.G., AK

I received the coat today and am absolutely thrilled. It is even better than the picture and looks amazing on me. How elegant looking with the rows of Toscana - Absolutely Beautiful!!! I can't wait to wear it. This is my 3rd coat from Aspen Fashions and once again I want to thank you for making the process so easy, affordable and painless. Thanks again from the "Windy City!!" - K.J., IL

Loretta, What can I say...My Mink is amazing. It is beautiful and I have to say it looks great on me. Fit and length are perfect. Thank you all for everything. The service from your company is the best I've had in a long time. I will be telling all my friends (or maybe not, don't want them to look better than me. ha! ha!) - S. A., TX

Kia Ora Gwen, Thank you so much for my fabulous coat. I am walking around the house with it on, such a shame that we are coming into our Summer. It's so gorgeous I think I will have to sleep in it. Another satisfied customer. Kind Regards.- H.B., New Zealand

Hi Gwen, Thank you so much for your prompt service. I received my chinchilla bolero and it is the most beautiful coat that I own!!! It is a good fit and it is so soft!! I am absolutely delighted with my purchase. I look forward to buying from you again and I will also recommend you to all my friends and work collegues. Thank you once again. King Regards, - A.W., UK


The coat arrived! It is just beautiful and fits like a dream! Thank you so much for your help in the fitting process. I am thrilled (and toasty warm too)! Thank you again! - A.B., TX

Dear Aspen Fashions, Just wanted to let you know how much I like the coat I purchased from you. It is the hooded black leather with chinchilla trim and rabbit lining. The size 10 fits perfectly and looks great. It is very flattering and also very practical, since winters in central Missouri have been pretty cold and snowy of late. I also really like the way the metal closures work, with the flip-type mechanism. Just wanted to thank you for your excellent service and high-quality product. - M. J., MO

My husband, Don had a vest for years, wore it all winter & it was on it's last legs but he wouldn't give it up. I've been looking for years locately for several years & just couldn't find the one he wanted. I purchased what I thought was the vest & spent several hundred dollars for it but it was black, he said he liked it but guess what it hung in the closet for years & I just gave it away. I thought I would give the internet a try & found your site & thought I would give it a try. The package arrived, my husband, Don, opened the box, tried it on & he loves it, it's exactly what he always wanted. You got the measurements, it's a perfect fit. He's interested in getting me a coat. I just wanted to say thank you. Sincerely, - L.T., PA

Hi Gwen. I received my coat yesterday and absolutely love it! The color is terrific and it fits perfectly. I can't say enough good things about the professionalism of you and Tammy. I will sing the praises of Aspen Fashion to my friends and family as often as I can. I'm working on getting my husband to check out your selection. He a very utilitarian type of guy and doesn't see the need for anything more than a basic black, wool topcoat. But, who knows. Take care - L.R., NY

Tammy, the coat arrived Friday and it is just beautiful and fits perfectly. I just love it. I enjoyed doing business with you and have told lots of people about your company and excellent customer service! Thanks for everything. - E.L., IL

My wife is very pleased with the coats, she does not stop talking about them every where we go. She says that "she has a great friend with the designer for beautiful coats." - W.R., MA


Dear Gwen: Thought I'd give you a shout and tell you what I thought of my coat. Just to give folks that candid first impression and so they will know - when something comes out of a box after it has been shipped (and these guys were SUPER - they had my tiny size special ordered from the manufacturer for me) the fur WILL be somewhat flattened. So at first I was thinking...hmmmmm. But my spouse - who has owned Shearling told me to chill and let it "rest" and fluff. I did and the next day it looked great. In fact - the first time I wore it out in public I got this response from a stranger, "That coat is ROCK STAR COOL". Okay, I was sold! That day I got compliment after compliment from total strangers as we Christmas shopped. Now - as for the quality of the coat. It is sleek and lightweight - but oh so warm. Yet it doesn't make me sweat to death when the sun is glaring in on the car windows - go figure! I love, love, love it! By the way - the classy packaging was a nice touch and your customer service was wonderful. Kudos to a great company in times when that is hard to come by!!!! - T.O., TX

Hi Gwen, Got the boots. COMPLETE SUCCESS!!!!!!! Beautiful!! Thanks for helping us get the correct size. The boots look fabulous on my beautiful wife!! Happy New Year. Sincerely, - M. M., PA

Gwen, Thank you for sending the Vanilla Dream Pearl Jacket so quickly. I recieved it last Friday one week ago form today and have been wearing it very regularly with the cooler and drier weather we have been having up here. The leather on this jacket is so soft and the jacket is so light its very easy to wear, yet quite warm. I love the lining, I somehow imagined it might be stiff but its soft. The fox trim on the sleeves and collar is just gorgeous. The fit is perfect, sleeve length and shoulders are just right! I will be setting money aside for another coat from you hopefully at the end of this year. I have always wanted a coat with a blue fox collar, and I know you have several of them. I am not a big fur coat person but I like coats trimmed in fur and linned with fur. So I will be keeping my eye out for a suede coat trimmed with blue fox preferably black or dark grey suede. I must have gotten the last one, I'm lucky I didn't wait to long to order it. Thank You, - L.J., WA

Gwen and Gary, I can't believe I own something so beautiful! My first fur coat and I'm so happy to have purchased it from Aspen Fashions! I love you guys! It is so elegant and breathless! Thank you sooooo much. - D.F., NY

Dear Gwen, The coat looks good on my Mom. Thank you! - H T., Japan

Dear Gwen, All three of my wonderful purchases arrived safely and timely. They are magnificient. Happy Holidays to you and your family. Take care and stay well. - A. G., SD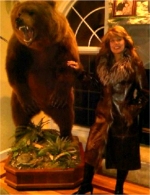 Thank you again Gwen. Your customer service is the best! And I must say, you do have THE BEST coats in the entire country!! Many Thanks, - S.O., IL

I received the B-3 bomber hooded shearling last night and wore it to work today!! You should have seen all the people looking at that jacket as I was working to work!! I AM SO GLAD THAT I DID NOT COMPROMISE AND BUY IT AT ANOTHER VENDOR!! THIS WAS TOTALLY WORTH WAITING FOR!! Once again, you have outdone yourself!! Thanks-a-quadrillion!! - R.P., DC

My vest was just delivered. I felt like a little kid "peeking" inside my Christmas present. All I can say is, "OH MY..." It is just beautiful and fits perfect! Thank you so very much for having a layaway plan. I have already picked out my next purchase. It was not an easy one but I decided on the cream sheared beaver vest #W25T. I will be sending the down payment after the holidays. I plan on putting this package under the tree. I plan on wearing it on new years eve. I will forward a picture! Thank you again, - P.C., NV

Loretta, I received the H2575 Fancy Spanish Merino Coat this afternoon and it is the most BEAUTIFUL coat ever! I love it and could almost not take it off. I am going to send a picture of me wearing it when I get back. I so enjoy wearing it, I want the weather up here to stay cold for a long time so I can enjoy it as long as possible. This may sound strange but owning it should help me make a decision in regards to which one of the two coats that I buy from you next. Thank you. - L.J.., WA

Hi Gwen!!!!! I stayed home all day today waiting for my coat...let me tell you, and I hope you can feel the joy in my typing. Thank you sooooo very much! I love it! It is perfect! The quality is matchless and the fur is simply beautiful. Truly thank you. Thank your husband for me too. If you were here I would give you a great big hug. This is my christmas gift to self and you made it happen. May your holiday wonderful. Bless you, A. W., NY

Dear Gwen and team, thank you for the excellent transaction - the color and fit of my new coat (K5053GN) is perfect, exactly what I was looking for over the years! It truly is a work of art, from the fit to the quality of the stitching and toggles to the feel of the shearling on the inside. Can't wait to wow the masses with my shearling (the weather is turning cooler now and I can't wait for winter). I will refer everyone I know to your site. Regards, - D.P., NY

Hi Gwen, I received my coat in the mail today. I LOVE IT! It's a perfect fit. I couldn't be happier with it. I'm looking forward to wearing it. :-) Thank you for your patience, time and professionalism. I sure appreciate you. A very satisfied customer. D. B., MN

Hello, I received the shearling coat on Monday and I love it! The fit is perfect and it has the classic look I wanted. THANK YOU! You were so kind to help me find this! C.S., NY

Hi Gwen: I just came home and received the jacket. I love it. Thank you! I am glad I didn't wait to order it. It is so pretty on. Best, C. H., NY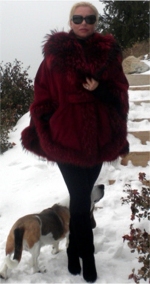 Dear Gary and Gwen, I got my Rudy/Red Toscana Shearling with Finn Raccoon cape a few days ago and I was so happy and delighted with the quality of both the fur and the shearling. The deep Red/Ruby color is absolutely breathtaking. Your Customer Service is also excellent. Thank you for your time and patience. I can't wait to receive my Golden Lyns Showstopper Stroller which I also ordered from you. Thank you again. M.J., NE

Dear Gwen, This jacket is just beautiful! I cannot believe how soft it is and it has the hidden zipper when the jacket is closed. I bought it as a Valentines day gift for myself. I will definitely tell my family and friends to buy from your company. Very respectfully, E. R., CT

Dear Gwen, I wanted to write to thank you for the service you provided in insuring that I received the Mistletoe Shearling in the proper size. I loved the coat when I first saw it and now that I have it in my size, I love it even more! It was well worth the wait! Beautifully made! I thank you and will definitely be back for another! L. M., NY

Gwen: WOW! I just opened the box and it is much more beautiful than on your website!! I have a sheared beaver, but have never actually seen Nutria before. It's gorgeous! Thank you so much for the quick delivery. Now I guess I want to buy the Crystal Fox hat you have on the website. I'll be in touch on that. I'm delighted with the coat! Regards, K.L., CA


Just wanted to say I LOVE my coat!!! Thanks so much! S.B., FL

Dear Gwen and Gary, Thank you so much for your service—it exceeded my expectations. The style and quality of the coat I received from you is excellent. I sincerely believe that the purchase I made is of both great value and utility and that's rare. Sincerely, S.G., MA

Hi Gwen, I received the beautiful coat today. I was so excited to get the coat it is BEAUTIFUL, GORGEOUS!!!!!!!! I can not tell you how beautiful the coat is. It looks just as the picture does, if not better in person. Thank you. D.H., OK

Dear Ms. Sims (Loretta): I've received the fox coat that I ordered from your company and I couldn't be happier. I received a beautiful coat (that I know my wife will love) and paid only a portion of what this coat would have cost here in Chicago. Thank you for helping me solve the age old dilemma of "what to buy for Christmas". I will be happy to pass along your company to others as a place for great values. M.W., IL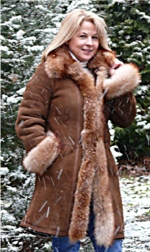 Attached is my photo of my beautiful new coat for you to use on your website. I hope this helps provide customers with proof that Aspen can keep you warm while looking great! - M.S., NJ

Hi Gwen, I just wanted to let you know that coat is beautiful. I just wanted to thank you for your prompt and courteous service. I'm sure there will be another purchase in the future! Once again thanks, A.R., WI

Hi Gwen, I spoke with your sister (Loretta) in regards to the Christina Black sheared mink stroller. I LOVE IT!!!!!!! Thank you! I can't wait to show it off and tell my friends about your company. I am so happy that I found YOU on the internet. Merry Christmas. K.U., RI

Dear Gwen, I want to thank you for your help with my purchases. I must say I had reservations about shopping the internet for a fur. It is rare to find a company with integrity that offers superior quality and customer service. I'm very happy with both furs. Wishing you a joyous holiday season. B.S., TX

Dear Trudy - My coat arrived today as planned. It is gorgeous!!!!!! The fit is perfect and although it is warm outside right now for this time of year, I trust it will help me stay comfortable when the subzero temperatures finally hit. I was concerned it would be too obvious that it was fur, but instead the coat is quite subtle in its overall appearance. I think it will work for all occassions - both dressy and casual. Thank you! I have been looking for several years for the perfect coat and have finally found it! Have a wonderful Thanksgiving holiday. J. K., VT


"Gwen and Gary, I just love my Marino Shearling Suede Long Coat. It's so warm and comfortable that I wish I could sleep in it. Your customer service is excellent with a real personal touch. Thank you for getting it to me in time for my friend's visit so I could show him NYC in style and warmth. I turned a lot of heads in that coat." - K.M., NY

Hello Gwen & Gary, Everytime I wear one of the jackets I bought from you I feel so special. I visited one of my cousins today who is looking for a white fur to wear to the inauguration in January. I directed her to your website and she fell in love with one of your white fox furs. She will be ordering it within the next day or two. Thank you for your great fashions. - T.J., CT

I received my order yesterday (12/22). It looks great. Thanks for the extra effort to get it to me before x-mas. - F.C., NY

Aspen Fashions, I received my diva black fox coat today and I was more than satisfied! It was absolutely beautiful! The coat is professionally made and the pelts are top grade. Thank you for your superb customer service and wonderful product. I'll talk to you again for another coat asap! - O.M-W., NY

My wife loves the coat and it fits great. Great doing business with you. - B.W., FL

We have received the coat. It's more beautiful than we expected. Happy New Year! - A.D.L., CA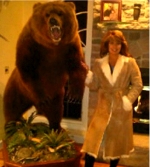 Gary and Gwen, This is the first time I have ever written to a merchant but, boy, my new coat exceeded my expectations! I knew it would be pretty and stylish and warm - and it is. I knew it would fit - and it does. But I did not know that I would absolutely fall in love. Thanks for the wonderful quality and service. - H.J., WI

Hello Gary and Gwen, I recieved my new coat just in time for the temp to drop here in windy Chicago. I ordered the Butterscotch Charmer and I love, love, love my new coat. It is the most beautiful coat I have ever owned. The workmanship is execellent. The color is beautiful and the fit was perfect. It is extremely warm and comfortable. You have earned a new customer in me! I am getting compliments on my new coat and I am telling everyone where i got it. Thanks again for you wonderful customer service as well. Thank you - D. L., IL

Dear Gary, just picked up my new coat at UPS for I missed their deliveries since I had been away. The coat is another WOW garment that is so beautifully made and a perfect fit. Wanted to let you know that it was received and that I absolutely love it. Thanks again Gary for another fantastic shearling. Happy Holidays to you and everyone at Aspen Fashions. - L.N., NJ

Gary, I still recommend your company to all who ask about my wife's beautiful coat. I tell them about your wonderful customer service, the great selection, and the quality of the merchandise. Keep up the good work! - G.B., FL

Hi Gary, just wanted to let you know we received the jacket - a day earlier than promised - and it is just perfect, my husband loves it! And its nice to know that he will never be cold again :-) I will definitely come back to you to you the next time I'm in the market for a truly special gift. Thanks so much!- R.S., ME

Gary & Gwen, I received my coats today (Up Town Girl Model M035 and Shearling Lamb with Chinchilla Collar and Cuffs Model 3972). I have to say they are BEAUTIFUL!!! Thank you. Happy Holidays, - M.T., MD


Thank you very much for the lovely coat model 163 White Rex Rabbit with Chinchilla collar. It is absolutely divine!! I know I will be hearing many compliments when I wear it...as usual with your coats that I own. I am looking forward to doing business with your company for many years to come. Sincerely, J.C., MI

"Dear Gary, I recieved my jacket today and am quite pleased. I have been looking for a fur jacket in this style and despite the number of furriers in Alaska had been unable to find just what I wanted without paying a "custom tailorong" fee. This jacket is a wonderful addition to my winter wardrobe." - M.H. Anchorage, Alaska

Dear Gwen and Gary, It has been such a pleasure working with you and shopping your beautiful shearlings. My husband and I appreciate a value! I look forward to working with you in the future. God Bless and best wishes for your success and much happiness. - L.T., VA

I received my order on Friday, Oct. 31st. First I would like to say I was more than elated when it arrived. In all of my years of ordering by mail, I have never been so pleased with the presentation of the merchandise. From the gold foil paper it was wrapped in to the garment bags and hangers, every dime spent was worth it. Then I get to the quality of the merchandise and I was knocked out of my socks. I superceded my expectations as a buyer. I will certainly enjoy them for years to come. I don't really need another fur, but you can be assured that if I have the urge to order again, I will certainly go to Aspen Fashions first. Thank you from a pleased customer. - T.J., CT

Thank you so much. Your company has been a true pleasure to deal with. Your customer service is at the highest level possible. - J.L., PA

WOW!! I just received my order and it is absolutely gorgeous! The fit is perfect and the quality and craftsmanship superb. The fur is so soft and the color will go with pert-near everything. Your packaging also made opening my box a very special occasion. And, the dust bag is a wonderful extra. Thank you again for making this item affordable to me. What a treat! - C.M., UT

Dear Gwen, Hi, it's your scarf-of-the-month member about to upgrade to scarf-of-the-week! Sooooo beautiful is the BLUE TOPAZ scarf you sent ---I feel beautiful wearing it. The TOMATO is next on my list and a "must have" shawl or two. Truly, I have been collecting fur flings and wraps for 8 years, never came upon the color and quality you offer. I think some other colors I need maybe unavailable based on what you mentioned in your email, so I will phone my order in this afternoon to see whats still left and order immediatly....hmmmm, guess I'll be "scarffing up" on the inventory. Your very happy customer, - G. R., WI

"Hi Gwen: I just got it - it is gorgeous! Better looking in person. Please let me know as soon as you set up the other the coat on layaway. Thank you." - D.F., NY

Gwen and Gary, I truly Loooooooooove my "Her Majesty" the fit is wonderful, the design and quality are awesome. And your totally right, the photo does not do this coat any justice. It's far more beautiful in person. Thank you so much for your wonderful and cheerful customer service. And I will certainly be back for more. - M.M., IL

Dear Gary & Gwen, the coat arrived today and it is just beautiful!! I love it, my husband loves it and my girlfriends think it is just gorgeous! So I feel totally spoiled and wore it today for the first time. Thanks so much. The fit is perfect! - K.K, CT

Hi Gwenie and Gary, Happy New Year and all the best this year to you all. We just got the coats and all were beautiful and fit perfectly. Guess what, I get to keep the cute little mink cape. I get to keep the mink for our anniversary - yay!!! Thank you also for the lovely Christmas card. Take care, - E.H., Germany

Gary and Gwen: Well I received my coat today and all I can say is that it was worth the wait. It fits perfect and I really do love the style. Thank you for all your help. I'm really happy with my new coat! Now watch the weather in Southern California--it has been 60 degrees for the past 2 months--now that I have my coat we will probably have a "heat wave"! - S.M., CA

Gary, I LOVE LOVE LOVE MY WRAP!!!!!!!!!!!! THANK YOU. I WILL TELL ALL MY GIRLFRIENDS. I JUST MIGHT HAVE TO GET THE CAP TO MATCH. HAVE A GREAT HOLIDAY WITH GODS BLESSINGS! HAPPY CUSTOMER, - L.F.


Hello Gwen & Gary, just a note to thank you for your hospitality when we came to your lovely home to pick up my Gwenivere Mink Vest. I love the vest!! It is a real beauty - just like you promised it would be when I ordered it! Just hope it will get cold enough to wear it. I have told my family and friends about your lovely furs and will tell everyone looking to purchase a nice fur to check with you first! Thank you again - I am very happy with my vest (so is my husband!). - D.G., TX

Hi, I ordered the Blaze French Merino coat from you, which arrived a few weeks ago. When it arrived we were having temps in the 60's! I couldn't wait for a cold day so I could wear my coat. I have told myself I am not saving this beautiful coat for a special day - I'm going to wear it all the time (well, when it's cold). My husband and I took a trip to New York on Friday, Dec. 8, the anniversary of John Lennon's death, paid our respects to his memorial in Central Park that Yoko Ono had made for him. I was interviewed for a documentary too! The wind chill factor was below 0 at times - so I was one of the warmest people in the crowd. I've gotten many compliments on it - as cold as it gets here - I don't see many coats that can come close to this new one I have now...but I always insist on being different! Thanks for your wonderfu service and extraordinary coat. I could get lost in that hood - and many days that's just what I feel like doing. - S.C., PA

Dear Gwen, I just wanted to tell you that I love my coat! It is not only warm but has knockout style. I have just worn it twice and both times I have been stopped to ask where I had gotten such a beautiful coat. I even had someone pull over on the street today in traffic as I was walking to ask me where the gorgeous coat came from and I happily gave them your website! Thank you for such professional service!! Best Regards, - J.B., NY

Dear Gwen and Gary, the most magnificent coat arrived this morning, wrapped in glittery gold paper, very appropriate since this is a Christmas present to myself! It is so beautiful, and so soft, and the colour and style are fabulous. Thank you so much for all your helpo and the great customer service, and for the gifts from you.- J.P., MA

Gary, It fits perfectly. I truly thank you for this beautiful jacket. - C.D., NY

My coat arrived today and is perfect. I love it. I will certainly recommend you guys. Thank you for your help. - J.C., NM

Gary, I received my fur vest today. IT IS FABULOUS!!! It was worth the wait. My sister has been waiting to see my vest. She is really going to want one now. - L.R., GA

Dear Gary & Gwen, I received the black cherry beaver and fox coat and have to say I was blown away!!! I could never find anything so beautiful for the price in any store. Thank you for your honest business practice and your superb customer service. I cannot thank you enough. Have a happy and healthy New Year. - S.C,. PA

Dear Gary and Gwen, I just wanted to say thank you for the beautiful lamb leather and blue fox fur collar and cuffs jacket. I have never owned a leather jacket let alone with fur collar and cuffs in my life. I thought that I was too big to wear a leather jacket and look good in it. I was so excited when I opened it and saw how beautiful it was. My husband bought it for me for our 27th wedding anniversary. It was perfect. It was exactly as I thought it would look like on your website. I was worried that it wouldn't fit right as I have survived breast cancer 2 times. I have lyphodema in my left arm and I have trouble getting clothes to fit me right. It fits just fine and I was very surprised. Thank you again for such a beautiful jacket. You made this a wonderful anniversay for both of us. With my sincere thanks! - C.S., CO

Dear Gary and Gwen, just wanted to let you know that I love my coat! It is everything you said it would be and the photos just don't showcase how great the color really is! Thanks for the time you spent answering my questions. Looking forward to making another selection in the future. - S.C., MD

Dear Gary, I received my coat yesterday and I love it. We've got about 8 inches of snow over the last couple of days and this coat is definitely keeping me warm! It's one of the nicest coats I have ever owned. - J.P., NY


Hi, my name is Tres from Philadelphia. Ordered 156A the knitted black mink bolero, and I love it. I just wanted to thank you for carring plus sizes for women. When I go to the department stores there are only about two racks of coats for plus size women. Usually they are less attractive and are very expensive. It's not even about the price it it's something I like and want, so when I found your website I was so excited. I love the different styles and all are very fashionable. Please continue to sell your beautiful coats for real size women. We appreciate you Gwen. God Bless You! - T.B., PA

Thanks for naming my coat after me. I love it. It looks great on you too. - J.O., FL

Thank you so much!!! I have received the coat and worn it. It is absolutely gorgeous!!!! The fit and color are perfect. I received so many compliments. Just in time for winter here in the Windy City! Thanks again, and I'll be back. - K.J., IL

Received my coat today. Thank you. This is exactly what we wanted. I have alreay worn it today outside since it is snowy and cold. It passed the test. I'm quite confident this coat will hold up to our cold weather. It is fashionable as well as warm and fits like a glove. Thank you also for the professional way you handled the exchange. Your response was timely and correct. My husband is pleased. I am happy and we will no doubt deal with you again and refer our family and friends. All the best, - D&C, Ontario, Canada

Dear Gwen and Gary: I just got my coat and hat in today (Happy Thanksgiving!) and they are SOOOOO beautiful! Both coat and hat fit like a glove and I've never seen higher quality. I can't tell you how happy I am that I found your company on the web. I will certainly direct my friends to your site! And not only do I get to be beautiful, but I get to be warm. Alaskan winters can be cruel, and this coat has arrived just in time! Thank you again so much. Have a wonderful Thanksgiving! - B.W., AK

"Gary and Gwen, I just received the pink rabbit scarf and was simply amazed at it's beauty! I have had numerous compliments! Your company is the Best out there." A.M., IA

"Gwen & Gary: Once again thank you for your excellent service. Shopping with you guys is wonderful. I love my jacket it feels great. I know that I will be nice and warm this winter. I am anxiously waiting for my other jacket." - R. D., NY

"CUTE CUTE CUTE. I love the purse. Thanks for your great service." - N.F., MI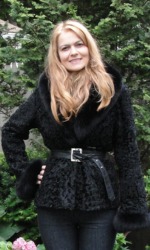 "Dear Gary and Gwen, I just received my mink gloves. I love them. They will come look good with my "future" mink jacket. I look forward to my next shipment." - K.G., MA

"Dear Gwen and Gary, received my merino coat this last Thursday. The Spanish merino coat is everything that you advertised it to be. I am very pleased with it. Looking forward to receiving the black fox coat first part of next week. Now all I need is some snow. Thank you for the quality of your products but thank you especially for the great service." - J.K., Alberta, Canada

"Dear Gary and Gwen, I received my Monte Carlo Shearling today and it is absolutely fabulous. It is exactly as pictured on your web page and I am very happy with my purchase. The packaging and personalized touches made me feel very warm and welcome as a new Aspen Fashions customer. The fit is perfect and rest assured this will not be my last purchase! I will also be thrilled to recommend you to my friends! Thanks again and I look forward to shopping with your family for all my future fur purchases! Thanks again!" - K. P., LA

Hi Gary, got the coat today and it is GORGEOUS!!! Exactly what I wanted....and you know what? Its the perfect Mother's Day gift...so there you go?! Thanks for sending it so quickly...I'll keep browsing on your website...one never knows when one might be in need of another coat. Thanks again. Have a great summer! " - D.O., IL

"Oh my....wow! I absolutely love my leather and fox vest. It arrived today....I'm tickled and thrilled with it - and it is perfect fit also. Just wanted to let you know that I'm thoroughly and completely satisfied. " - B.B., MI

"Hi Gary and Gwen, The coat arrive Friday! Talk about great delivery service - a 2 day turnaround for ground delivery! The coat is gorgeous and like many others have said, it even looks better in person than in the pictures. The stitching is fabulous - which I was slightly concerned about from the pictures. I had been looking for a quality full length shearling for several years, but wasn't willing to pay the exorbitant prices I had been seeing. Your site had a wonderful selection at fantastic prices. I went to Argentina several years ago and purchased a shearling jacket, and your prices are competitive with buying locally and the quality is better. I will definitely pass on your site to my friends. Thanks Again," - S.K., VA

"Gary & Gwen: I received my coat and it is beautiful and it fits perfectly. Thanks you so much for your great customer service and wonderful shearling coat." - P.M., NY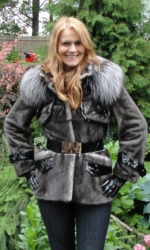 "Hi Gary, Just wanted to let you and your wife know that Diana LOVES the coat. It is a beautiful piece and she is thrilled. Thanks for your help and great service." - M.K., CO

"Hi Gary, I received my fur today and it is gorgeous! It fits perfectly and I am so happy! Thank you very much." - S.C., MD

"Gary, I've already received the fox bomber jacket. It was delivered in time. My husband was very surprised and this jacket fits him. So really your jacket is superior quality. I'll return soon so that to buy anything else. I would like to tell you welcome to Kazakhstan with your products. Best Regards," - L.Y., Kazakhstan

"I received my coat and it fits and is toasty warm. I appreciate all the help you provided and will tell anyone from whom I receive a compliment what a wonderful product you offer. Thank you for your obvious effort to get everything right. Your customer service is excellent! Nancy Brown" - N.B., CO

"Hello Gary & Gwen, LOVE the new coat! You are my role models for a business-consumer relationship. Thank you so much for your personal attention to my dilemma. The weather here just turned sub-zero, on the date of the coat's arrival, so perfect timing, too! Warm Regards," - K.S. KS

"Dear Gwen and Gary: My coat arrived the day I left for Texas. I just missed the delivery! I returned yesterday on the 2nd of Jan. What can I say! I saved so long to have this particular item and it was very much worthwhile. You have been so very accommodating and all my expectations were realized. It is not only beautiful but so well made there is nothing more I could ask. Have a very good New Year and thank you." - B.H., TN

"Gary & Gwen, I LOVE IT! The fit is perfect and my wife likes it as well. Thank you for your patience and flexibility! Have a SAFE AND HAPPY NEW YEAR! Thank You Again." - M.B., OH

"Gary, the coat arrived today--thank you so much--it's a perfect fit. Have a great New Year!" - E.E., PA

"Gary and Gwen, thank u she really like this coat....she is very happy....and it is hot she gets many questions....we will refer people to the site....the proof is in the product....u got the taste for that....lol" - K.L., NJ

"Gary and Gwen, Thank you for the timely delivery of my wife's present. The Natural Blue Fox is absolutely gorgeous. I actually surprised her with it on Friday as we had three dinners to attend throughout the weekend. She was able to wear it Friday night and loved it. I will recommend your company to anybody I know looking for the products you carry. I hope you had a great Christmas and wish you a joyous New Year. Thank you." - J.H., NY

"Just received it. I couldn't wait and opened it up. The coat looks great!! Now I really can't wait till Christmas to give it to my wife. Thanks and have a wonderful holiday." - J.L., CT

"I wanted to thank you for all your help with buying my coat. I absolutely LOVE the coat. It fits just right through the shoulders and looks wonderful. I think this is by far the best purchase I have made over the internet. I am amazed that you can offer such a high quality coat at such low prices. I have already gotten many compliments on the coat, including one sales person telling me I look "fly" in it. Not the compliment a 40 year old mother of 3 expects to hear! Thank you again. I would definitely recommend you to everyone I know. Happy Holidays." - S.B., CT

"Dear Gwen and Gary, LOVE my fox trim jean jacket!!! I just received my fox trimmed jean jacket today! It's exactly what I wanted and exactly as it appeared online. The jacket is gorgeous, the delivery was super fast, and the fur garment bag with hanger was above and beyond my expectations. Thanks for making my Christmas so bright! Oh, and you made it easy for my husband as well." - J.H., TX

"I would like to thank you for sending me this beautiful coat and for great services you offered me. Everything is just perfect and I received it right on time and I absolutely love this coat. Thanks again for everything and I will definitely shop more from you wonderful guys." - S.H., CO

"Dear Gary, I received my jacket and I am quite pleased. I have been looking for a Men's Leather and fur jacket in this style and despite the number of furriers in New Jersey I had been unable to find just what I wanted. This jacket is a wonderful addition to my Leather collection. I absolutely love it! It fits like a glove, the packaging with the gold wrap and the bag and the hanger... was a class act. I can't wait to make my next purchase with you! Thanks again Gwen & Gary. You Guys are truly the BEST!!!!" - B.M., NJ

"Gary, I have been really busy but wanted to let you know Bea loved her coat (Fox Showgirl). She received lots of compliments on it and I am very happy with it as well. If we need anything else I will certainly shop with you and I will be happy to recommend you to anyone that ask. Regards," - B.M., OK

"I just wanted to let you know I received my rabbit shawl. It is just darling! Thanks for your great service." - M. P., AR

"Dear Gary and Gwen, I have received my coat and it is awesome! It fits like a glove! Love the presentation! Thank you, thank you, thank you!!!" - V.C., IL

"Dear Gwen and Gary, I love my jacket! I can not believe that I was able to get in my size! Could not been happier! I also love you! For caring, being patient and true to your promises. Thanks a million." - G.K., NY

"I love it! It's so beautiful, elegant, luxurious, simply breathtaking. I can't believe it's mine! Thank you, thank you, thank you! Gary and Gwen you are the best!" - S.P., CA

"Hi Gwen and Gary, I love, love, love my sculptured mink reversible coat. I wore it on a cold evening to the Opera House. It was so wonderful. I felt like such a lady in that beautiful coat. I'll never need another one, a different one, yes!" - S.P., CA

"Dear Gary and Gwen, I recieved the coat Her Majesty yesterday. It is indeed a masterpiece and I love it. Thank you so much. You have a lot of beautiful coats in your store. Sincerely," - J.A., Sweden

"Dear Gary and Gwen: My beautiful shearling coat arrived, today. It fits well, and as we are seeming to have an early Winter, I'm sure I will wear it every day! Thank you for the wonderful customer service. I will surely keep you in mind, when I am ready for a full-length coat." - A. C., NM

"Hi Gwen: It was so comforting speaking to you today -- you really went out of your way to acommodate me. I look forward to the coat you are sending and the one for my husband. I am also interested in two more -- please let me know if you have them in my size. The coats are so pretty. Let me know by email or call me if you still have them. Thanks so much for all your help." - E.H., AZ

"Thanks so much. My sister LOVED the black shearling coat and it looks beautiful on her. I appreciate all that you did. Thank you again!" -D.M., NY

"Hi, Gary. Thank you so much for the phone call letting me know when to expect the coat! That's impressive in the world of business when customer service seems to be a forgotten skill. Take care," - M.C., WA

"Dear Gary and Gwen, Wow! I just received the jacket! It is so beautiful and far exceeds all my expectations! I couldn't wait to put it on and was simply awed with the comfort, class and attention to detail. This will definitely be one of my favorite coats. The wrapping, note and extra gifts were all very much appreciated. Thanks so much! Looking forward to shopping with you again!" - T.M., MD

"Hello, It arrived yesterday afternoon. It is very beautiful. It fits perfectly. Another happy customer. Thanks again." - L.S., CA

"Hi Gwen and Gary: the coat arrived this morning, and it is beautiful. Your service to your customers, if I am "typical" is exemplary. You are truly amazing!!! Thank you." - E.G., VA

"I just received both scarves today and they are lovely! I plan to give one to a good friend and keep the rabbit scarf for myself. I work on local television here and it will definitely be seen with the way our temperatures have been lately..Sub-ZERO." - J.P., AK

"Thank you...I received the vest and it's beautiful!" - A.R., MA

"Dear Gwen: I received the shawl. Thank you. It is so beautiful. I love it!" - M.M., Kuwait

"Gwen and Gary, I just received my coat and words can't express how gorgeous it is. I love it and had the hardest time taking it off. I have showed a few of my friends and they are just as impressed as I am. It couldn't be more perfect. It was exactly what I had envisioned in my head. The best present I could have ever gotten myself. Thank you a million times over." K.W., NY

"Dear Gary and Gwen, I'm so excited! I just received (in record time I might add) my new beautiful fur! I just love it! I must also add, it is nearly impossibly to find good customer friendly service these days, but you went beyond my expectations. A true lost art! Once again, thank you so much. You all do fabulous work!!! Sincerely," - S.V.K., TX

"Gary, Appreciate All Your Work, We Have Already Given Out The Website To Several Individuals That Are Looking, You Have Been Fantastic! Consequently, A Friend Of Ours Bought A Coat Very Similar To The Snow Princess And She Paid $2,800.00. Needless To Say She Is Now Looking At Your Website For Her Next Purchase." - ###., WI

"Hi Gwen! Just a note to say "Thank You" for the beautiful fox coat. It is truly beautiful and I will be shopping with you within the next few months. Thanks again and Happy Holidays! You guys are "to cute." Sincerely, A Happy Satisfied Customer." - Y.J., CA

"Dear Gary, Thanks for the tracking number...I opened it immediately it. I love it. I've never spent so much on a jacket for myself--the time had come. I am very pleased and it fits! My husband loves it on me. He is a well known French photographer and has worked a lot in high fashion for the top French designers. it has his blessing--just thought you would like to hear that... Thanks for your help and assistance. I loved the presentation and the note. Very nice touch. I retired earlier this year. I owned small boutique hotels on the north Oregon coast and I appreciate your professionalism. Happy Holidays." - C.T., NM

"Hi Gary, I just opened the package that contained the gorgeous coat you sent me. It is STUNNING! I love it, and it fits just how I needed it to with plenty of room for a sweater underneath. Thank you so much! I am thrilled with it and will pass your name on to all of my friends. It has been a pleasure doing business with you. Thanks again, and have a wonderful holiday season! Kindest Regards," - B.H., TX

"Gary, I rec'd the mink bolero today and it is gorgeous and it fits perfectly. Thank you so much. I look forward to doing a lot of business with you and Gwen. Believe me, I'm confident that you will gain new business from my friends and family once they see how gorgeous this mink bolero is. You will be hearling me again very soon." - A.J., DC

"Hello Gary & Gwen - I wanted to let you know that I received my Ebony Dream Rabbit/Fox jacket yesterday and it is absolutely stunning! I'm so thrilled to own it and it fits perfectly. Thank you so much for your prompt and professional service. I will forward you a picture of me with it on as soon as I'm able to take one. Thanks again. Sincerely" - D.T., GA

"I want to thank you so much for my blue fox jacket I love it. Thank you for taking your time to care, you are the best best best!" - I.K.

"Have rec'd my Black Merino Suede Shearling Coat. It's wonderful! Thank you so much." - M.B., IL

"I received the fox coat and it is very beautiful. Thanks for getting it out so quick. Thanks." - J.M., TX

"Gary and Gwen, I just received my Grey Knitted Mink Shawl in the mail today and it is gorgeous. I love it!!! Thank you so much. Have a Happy Holiday!" - L.Z., CT

"Thank you. I received my mink coat. I love it!" - S.C., NJ

"HI, I just wanted to let you know that I have received the coat and am very happy with it. I look forward to buying more from you in the future. Thank you for the email updates." - V.H., SC

"Got my jacket! What a beauty! Now my daughter Jackie is calling you! I will buy again soon." - Nan H., Reno, NV

"The vest arrived today and fits perfectly. Thank You" - L.G., TX

"Dear Gary, I received my shawl today. What can I say? GORGEOUS, BEAUTIFUL, ABSOLUTELY STUNNING !! The box arrived as I was heading out the door for work. I immediately put it on. I work in Midtown Manhattan and let me tell you I received so many wonderful compliments and its not easy to impress Manhattanites lol. YOU HAVE GONE ABOVE AND BEYOND AS FAR AS CUSTOMER SERVICE. Thank you so very much and God bless you and yours." - With warm regards, Elizabeth, NY

"Hi Gwen & Gary, I just wanted to let you know that I received my Denim Jacket with Mink Trim and I LOVE it!!!! Thanks." - M.H., CO

"Gary, You are so very sweet. Thank you for sending my vest. I sure do look forward to getting it. Have a very merry christmas and a super prosperous new year. It is a pleasure doing business with you." - L.K., HI

"Dear Gary, Well, the package arrived and it is absolutely beautiful... My wife loves it and no one is going to peel it off of her now... Thank you for such a beautiful product... please know that you will be hearing from me again Have a great New Year." - P.M., GA

"I received the Napa Chalk with Paintings jacket and it is beautiful. I know my wife will love getting it for Christmas." - J.S., Texas

"I received the red fox vest today. It is as gorgeous as you described. And the garment bag gift is wonderful. I cannot be happier. Also the service from you and your husband is top notch

"Gary - received the jacket - I love it - I look forward to shopping with you again!!" - pat

"Gary and Gwen, I just received my coat in the mail today and I couldn't be more thrilled about it. It is beautiful and it fits like it was made for me. I didn't know there was beading on it, I just thought it was stitching. It is beautiful. Thank you again for all of your help in finding the 'perfect' coat for me. It is truly one of a kind." - Sincerely, R. S., ND

"Wow, the white rex rabbit with the silver fox collar is drop dead gorgeous!!!!" - C.B. NY

"I am very pleased with the lovely shearling and fox jacket and have received many compliments! Aspen Fashions is wonderful to do business with and would purchase again! Best wishes..." - D.H. MO

"We just returned home & the package was delivered just fine. My wife loves the jacket & it looks great on her! I'm a Christmas-hero once again this year. Thanks for your special attention to my order." - J.G., NY

"Received the coat today in the a.m.. These are two pictures of her and the coat. Fits great! Thanks for all you have done to make it a perfect gift." - J.A., TN