Maggie Wagner wearing Reversible Spanish Rabbit Leoard Print Jacket Model 378 SOLD OUT
Maggie Wagner wearing the Reversible Spanish Rabbit Leopard Print Jacket, Model 378. Maggie Wagner movie credits include The Talent Given Us, A Lot Like Love, Cupidity, Angela, Blue Moon and Starry Night.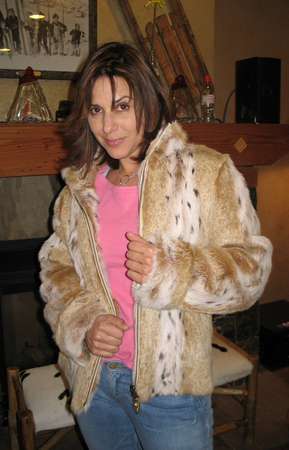 Photos by Getty Images and Aspen Fashions.
Photos do not constitute endorsements