Taraji Henson wearing Baby Blue Rabbit Cape Model 20053
Taraji Henson wearing the Baby Blue Rabbit Cape, Model 20053. Taraji Henson move credits include Hustle & Flow, Hair Salon, Baby Boy, All or Nothing, Streetwise. TV appearances include Holla, Murder She Wrote: The Last Free Man, All of Us, Felicity, ER, Pacific Blue, Sister, Sister, Smart Guy and Strong Medicine.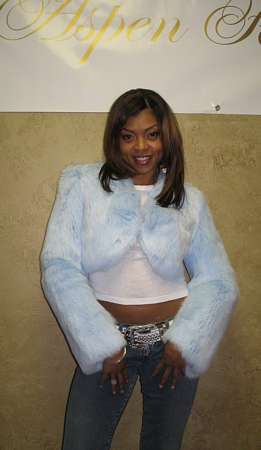 Photos by Getty Images and Aspen Fashions.
Photos do not constitute endorsements