Joyce Giraud wearing Black Rabbit Jacket Model 471
Joyce Giraud wearing the Black Rabbit Jacket, Model 471. Joyce Giraud, second runner-up Miss Universe, Miss Puerto Rico. Movie Credits include Baywatch, Latin Dragon, Miss Cast Away, Dude, Where's My Car. Starring in Diva Detectives (TV) and co-host Viva TV.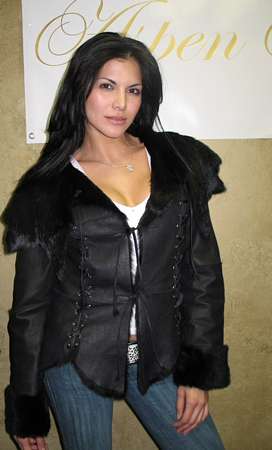 Photos by Getty Images and Aspen Fashions.
Photos do not constitute endorsements