Glenn Close Black Suede Shearling Coat Model 17101 and Gwen Wearing White Rex Rabbit Vest model 8609
Glenn Close wearing the Black Suede Shearling Coat, Model 17101 and Gwen wearing the White Spanish Rex Rabbit Vest, Model 8609R. Glenn Close movie credits include Fatal Attraction, 101 Dalmatians, 102 Dalmatians, South Pacific (TV), The Stepford Wives, Tarzan and Tarzan II.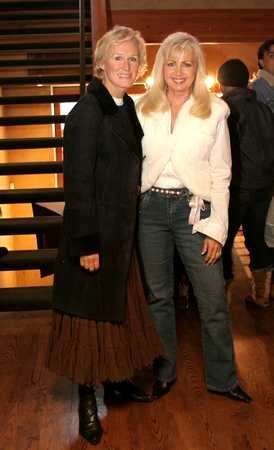 Photos by Getty Images and Aspen Fashions.
Photos do not constitute endorsements