Angela Basset wearing Aspen Fashions Mint Green Fox Cape Model 25 SOLD OUT
Angela Basset wearing the Mint Green Fox Bolero, Model 25. Angela Bassets movie credits include The Rosa Parks Story, How Stella Got Her Groove Back, Waiting to Exhale, What's Love Got To Do With It, Malcolm X, City of Hope and Boyz n the Hood.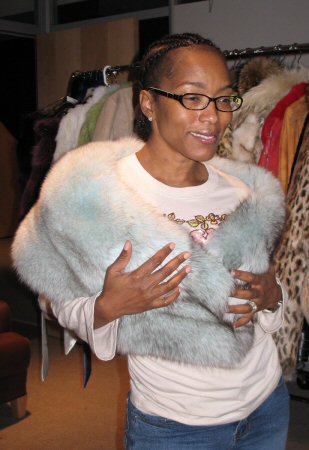 Photos by Getty Images and Aspen Fashions.
Photos do not constitute endorsements